Natural Beauty Recipes and Tips for Skin, Hair, Period Pains, Sore Muscles
Natural beauty recipes and tips for your hair and skin. We also have some homemade beauty recipes for you to try, and also a Goats Milk Soap Recipe, and a Yogurt Cream Cheese Recipe.
In the morning don't wash your face with commercial soap. If you are like me you will be washing off sweat and dirt through out the day. Washing your face this many times isn't good for your skin.
Start your day with a water splash. Splash water on your face for about a minute, that's enough to get your night time funk off. Through out the day, do the same thing, don't use soap unless you really got dirty. At night use a wash like Noxzema or even make your own from oatmeal and baking soda.
Yes, those little granules will get into your pours and get that dirt out, while helping you to keep your skin from looking 20yrs older.
Natural Beauty Recipes and Tips Using Cucumbers for Eyes and Skin
There is a lot to be said for the cucumber.(Cucumber juice in the eye is also helpful to cure pink eye and helps if your eyes are irritated) If you have them, use them on your face. You can make a mash and put it all over your face or do the Cucumber eye, either way, your skin will thank you for it.
I haven't used commercial products on my face ever and most people think I'm much younger than I actually am. I'm closer to 50 than 40, but my skin doesn't say so.
Natural Beauty Recipes and Tips: Peppermint Leaves for Aching Muscles
Also ... those aching muscles. If you like baths, toss in some crushed peppermint leaves into the water. If you are a shower person like me... here is a soap recipe that will keep you feeling awesome and is great for your skin. If you have a teen at home with poor skin, this will clear it right up.
Goat Milk Soap Recipe
2tbs Borax, 1 cup baby oatmeal and 2 oz of glycerin.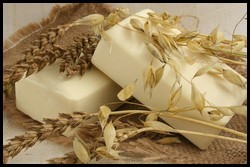 You can make this with an electric mixer if you wish. I normally do, it's just easier that way. This recipe can also be doubled. You will need 2 large bowls, stainless steel or glass, and a wooden mixing spoon. Do NOT use plastic or aluminum!
Mold can be a Styrofoam box, cake pan or even plastic soap molds, whatever you wish. Be ready to place a cloth on the top of the soap and a lid to put on the top of the cloth. It can also be wrapped in a blanket or towels for insulation.
Fat, clarified fat, mixed pork and beef is best. This can be done by boiling it up in a large pan with about a quart of water and then cooling it, and scooping the clean fat off the top.
Measure 1/2 can of lye (6.5 oz) handle with great care. I used a paper cup for this. Make sure the lid is securely back on the lye can. Put 3 cups of goats milk in a stainless steel mixer bowl. Pour the lye in *slowly* running the mixer on low. It will get hot and the milk turns a golden color as the chemical reaction takes place. Cool to about 85 degrees. You may use a dairy thermometer.
when cool you may add your scents, peppermint, lavender or what ever you like. This soap really doesn't need much help, however if you like added materials, now is the time to add them. Also add the baby oatmeal, glycerin and borax now.
This can be stirred in while the soap mix is cooling.
Watch the temp of about 1.5lbs of fat. Fat should also be at about 85-90 degrees. If you have to heat it to melt it, make sure it has cooled again. Run the mixer on low for about 15 minutes then turn off and let soap rest for about 5 minutes.
Repeat and watch closely because soap will suddenly take consistency and must be poured into the mold. Pour when ready. Smooth top surface and keep mold at even temperature for about 24 hours. Cloth can then be peeled off and bars can be cut with a serrated knife or scored and broken.
Aging: Age the soap for at least a month, unwrapped. It is better if it ages for 2 or 3 months. Failures sometimes occur. Sometimes melting the soap on a very low heat and stirring it some more is all that you need to make it set.

Natural Beauty Recipes and Tips: Using Yogurt on your Skin
Yogurt is also a wonderful aid for the female body.
It helps skin, and female organs. Yogurt until recent times all came from one starter. Yes, thousands of years ago as the story goes, God gave Yogurt to the women of the Middle East and it was from that one starter that all yogurt came from until science arrived on the scene just recently.
Making yogurt is easy. Go to your local store and buy "ACTIVE" culture, plain flavored yogurt. You only need one small container. If you have a thermos or something that can maintain a temp of about 78 degrees that will work perfectly.
Warm your milk, goat's milk will be more runny then cow's milk. Some people add a bit of gelatin to it to make it more like store bought yogurt. After your milk is about 78degrees add the active culture yogurt to your mix. You can make up to 2 quarts. Store in warm place for 24 hours and poof.. you have yogurt.
Now freeze in ice cube trays some of your starter so you don't have to buy it again. Then add fruit, honey or what ever you like and enjoy. Eating yogurt 2-3 times a week is beneficial to the female body and cuts your chances of yeast infections considerably as well as cures them.
You have to eat about a quart of yogurt in one sitting to get rid of a yeast infection, however it does work. Even if you do never want to see yogurt again after eating that much.
Yogurt Cream Cheese Recipe
Pour yogurt into a colander lined with triple thickness of cheese cloth. Catch the whey by placing a bowl under the colander. Allow the whey to drip for about minute then lift up the 4 corners of the cheese cloth and tie them together.
Hang the cheese cloth bag over the sink by suspending it on the faucet. (I use clothes hangers bent to fit into my shower so I don't loose use of my kitchen sink)
Let this drip for about 6-8 hours then remove from bag and store in the refrigerator. Use it on crackers or any other way you would use cream cheese.
Natural Beauty Recipes and Tips for your Hair
If you are like me your hair really takes the hits out there in the sun and wind. Not only is my dark brown hair almost blond by fall, but its so dry that it has been described by my daughter in law as "feeling like horse hair" Not good. She even bought me some high priced all natural shampoo and conditioner. They were a waste of money to say the least.
Natural Beauty Recipes and Tips: Using Olive Oil on your Hair
Olive oil treatments are wonderful, if you want to sit out in the sun with a plastic bag on your head and almost pass out for about an hour. The oil also doesn't completely wash out for a while so you have that oil collecting dirt in your hair giving it a feeling I can't describe. It may be too over the top for some people, however we do live on a farm, and there are things that women have been doing for probably thousands of years to keep their hair healthy.
Natural Beauty Recipes and Tips: Using a Placenta on your Hair
One of those things that you can use to nourish your hair with is
placenta
. Yes... I said placenta. If you can handle it, bring the placenta in and wash it off. Cut it into storable pieces. Do not rob the mother of any she may wish to consume however. After you know that the mother is done, only then take it.
Put a bit in a blender with about a spoon of olive oil and blend. After washing your hair, smother it with this mixture and let sit as long as you can. 20 mins is good, an hour better. I can't stand to wait that long doing nothing so I normally go for the 20 minutes. Rinse in cooler water.
You don't want to cook that stuff on your head. I remember the first time I tried eggs as a rinse and ended up with scrambled eggs in my hair. That did not end well.
Natural Beauty Recipes and Tips: Using Urine on your Hair
After rinsing if you really want to go gypsy, and I do mean the real gypsy, follow up with a rinse of urine. Your own preferably. This not only takes care of head lice but also leaves a shinny clean rinse. I have to say I did try it. It did make a difference in the shine of my hair.
I also have to say, I don't do it that often. There are something's I have a hard time getting past, however it does work, and works great for head lice too. Then again so does a bit of dairy dip behind the ears and down the part.
Natural Beauty Recipes and Tips: Using Oak Ash on your Hair
If you have dark hair, and you want to keep it from fading, try oak ash in your shampoo. I have tried it, don't care for it, but it works. I'm enough of a Tomboy I really don't like to dote much. I'm more an "in-and-out-of-the-shower" sort of person. I know however that many of you do like this sort of thing, and I hope you have the same luck with it I have.
Get your e-book on natural recipes for hair and other beauty products

!
Just imagine being able to go to your garden or kitchen cupboard and pull out ingredients to create your very own personalized, natural home hair remedies at a mere fraction of the cost?

Within just 7 days from now you will be on your way to a healthier, more vibrant "crown of glory," without using any harsh chemicals or additives and without spending a fortune on expensive commercialized hair products. Click Here!
Natural Beauty Recipes and Tips: Raspberry Tea for Help in Painful Periods and Easy Childbirth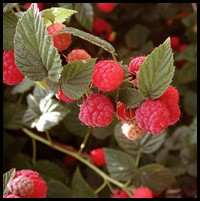 If you suffer from monthly issues or are pregnant I can't say enough good about the raspberry plant. The leaf made into a tea with what ever flavors you wish to add, will do you wonders. Add the berry too for added flavor and benefit. The raspberry strengthens the uterus. Making giving birth less painful, easier and monthly issues not as noticeable.
By Gypsy, our resident homestead blogger from One Sky Ranch
Some Natural Beauty Products for you to Buy
Camille Beckman is known for their natural beauty products at good prices using natural beauty recipes. Created with natural ingredients such as honey, olive oil and vitamin E oil, they have been creating beauty products for years, and are well-known for their glycerine hand-creams. See what other products created by their own natural beauty recipes here. Just click on the link to go to their pages. These are just some of their beauty products.
| | |
| --- | --- |
| | |
| There is nothing worse than sore, chapped lips. Their luscious lip balm does the trick. | For those of you wanting a little bit of Tuscany try their Tuscan Honey range which is extensive and includes gifts. |
| | |
| Although marketed as unscented, it does have a very slight ylang ylang scent. Created for sensitive skins there are soaps, hand and foot creams, hair care and skin care in this range. | Who doesn't love the smell of English lavender? This timeless and traditional fragrance comes in a number of lotions and potions that will smooth your skin and relax you at the same time. |
| | |
| We all know that olive oil is a skin nourisher. Take advantage of this in these wonderful creams and lotions that will feed your skin making it smooth and soft. | The Camille Bekman gift baskets and gift sets have been priced to suit every pocket. They have been thoughtfully put together for both men and women, and for every occassion. |
Share your own Favorite Natural Beauty Recipes
Do you have some natural beauty recipes of your own? Please feel free to share them.
Leave a Comment
Do you have anything that you would like to add after reading this page? We would love to hear your thoughts. If you can add additional information to what has been written here you will be adding value to the website! No need to have any special skills - just type and submit. We will do the rest!
Other Comments
Click below to see comments from other visitors to this page...

Washing your hair with an egg yolk

I'm very happy being poo-less but recently found a better method than baking soda for a shampoo substitute. Simply break one egg yolk into a plastic cup ...
Chicken Little and the Egg Not rated yet
I want to pass along a story that if not funny at least amusing about my chickens.

I have one hen that gets out of the coop every day by flying through ...
Our Free Monthly Homesteading Newsletter
Please check back from time to time for new updates to our homesteading website or get our latest news via our free monthly homesteading newsletter. We don't just have information like above, on natural beauty recipes and tips. We have so much more! Sign up below. There is always new information being added, almost on a daily basis, just for you! We hope to see you again!
Don't miss out on our latest news and articles. Sign up for our free monthly e-zine!