Farm Food Hertfordshire: Foods at Farm Shops, Organic Produce, Farmers' Markets, Farm Gates Sales & PYO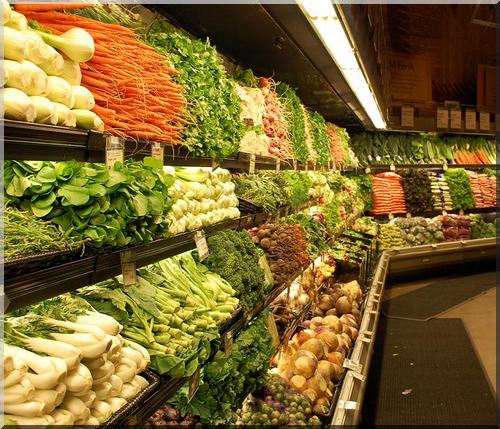 Advertise your farm food Hertfordshire outlets here for just £25.00 per annum! Your Hertfordshire farm shop could feature here, in place of the graphic above. Contact us for further details.


Hertfordshire has many farms that either have their own farm shop or they go to farmers' markets where they sell their farm food. Much of it is organic produce, especially when ordering vegetable box schemes. These are offered by some farms where they will either deliver, or you can organise with them to pick up the meat, vegetables, fruit or whatever from the farm itself. This is the same with farm gate sales, where produce is sold directly from the farmers and you can visit their farms directly. Support your local Hertfordshire farmers for a healthier and cheaper way of eating. For those of you who enjoy frugal living, buying locally definitely means that you will be saving money.
---


Farrowby Farm Shop, New Inn Road, Hinxworth, Nr. Baldock, Beverley and Tim Burrows
---
Guilden Gate, 86 North End, Bassingbourn, Royston, Simon and Jacqueline Saggers
---
Cammas Hall Fruit Farm, Hatfield Broad Oak, Bishop's Stortford,
---
Pearce's Farm Shop, Hamel's Park Farm, Puckeridge, Ed Pearce
---
Ferney Hill Farm Shop, Ferny Hill Farm, Ferny Hill Road,
---
Brookfield Farm, Brookfield Farm, Aston End Road, Aston, Stevenage,
---
Bury Lane Farm, Bury Lane, Melbourn, Royston, Ian Larkins
---
Cam Valley Orchards, 25 Whitecroft Road, Meldreth, Tim Elbourn
---
Huffer's Farm Shop, Greenslade Farm, Ashwell Road, Steeple Morden, Maureen Huffer
---
Brookfield Farm, Aston End Road, Aston End,
---
Redbournbury Watermill, Redbournbury Lane, Redbourn Road, St.Albans, Justin James
---
Harrows Farm Free Range, Potters Heath Road, Welwyn,
---
Bury Farm Bakery, Bury Farm, Nuthampstead, Royston, Ian or Christine Welch
---
Oakley Farming, Dairy Farm, Bygrave Road, Baldock, Mark & Jenny Oakley
---
Arkley Natural Veg, 92 Galley Lane, Arkley, Barnet, Philip John Fletcher
---
Bury Lane Farm Shop, Melbourn, Royston, Ian Larkins
---

Go from Farm Food in Hertfordshire to UK Farm Food

Go Back to the Home Page