Berkshire Farm Shops, Farm Gate Sales, Box Schemes & PYO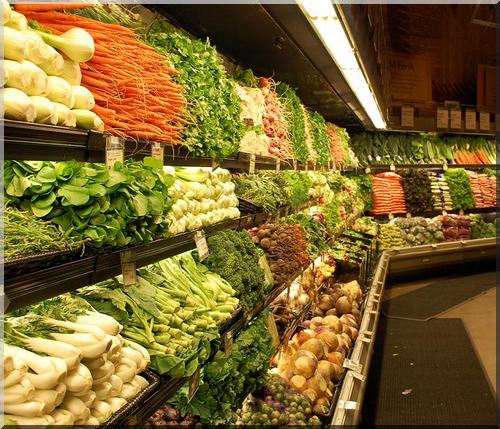 Advertise your Berkshire farm shops here for just £25.00 per annum! Your Berkshire shop could feature here, in place of the graphic above. Contact us for further details.

Welcome to Berkshire farm shops where you can get fresh farm and organic produce direct from the farm. Many farmers also offer their produce through farms shops farm gate sales, farmers' markets, P.Y.O. and vegetable box schemes. Check with your local farmer if he is able to deliver, as many offer this service for meat and vegetable box schemes. Others sell cheese, milk, free-range eggs, and there is also a winery or too where you can take a wine tour or buy a couple of bottles of wine.
Food today needs to be traceable. Where exactly is your food coming from when you buy it from your local supermarket? How many miles has your food taken to get there, and is your local Berkshire farmer being ignored whilst more expensive food is being flown in from abroad? More importantly to your health, what insecticides, pesticides and farming practices have been used on what you are about to buy?
The sad tragedy of it all is that we really don't know the answers to these questions. However, many farmers have decided to either go organic, or farm less intensively to give you fresh, healthy farm food which you can purchase at either your local farm shops, farmers markets, or food direct from a farm through their farm gate sales.
Take advantage of good, wholesome farm food, that hasn't been grown in a country that grows GM food, or from a country whose standards are suspect. Support your local Berkshire farmer, and look for your local Berkshire farm shops close to you so that you can buy organically grown farm food, and healthy fresh food for your babies, children and families.
Berkshire is a wonderful county full of opportunities to buy your organic produce. As you can see below there are a number of pick your own farms as well as farmers' markets and even a winery. Have fun when you are next out and about in the country looking for your best Berkshire farm shops!
---
BERKSHIRE FARM SHOPS, FARM GATE SALES, PYO etc.
| | | | | |
| --- | --- | --- | --- | --- |
| Farm Shop | Category | Website | E-mail | Telephone |
| Highclose Farm Shop | Farm Shop and PYO | NA | NA | +44(0)1488 686770 |
| | | | | |
| --- | --- | --- | --- | --- |
| Farm Shop | Category | Website | E-mail | Telephone |
| Windsor Farm Shop | Farm Shop and Butchery | NA | NA | +44(0)1753 623800 |
| | | | | |
| --- | --- | --- | --- | --- |
| Farm Shop | Category | Website | E-mail | Telephone |
| Cross Lanes Fruit Farm | Farm Shop and Orchard | NA | NA | +44(0)1189 723167 |
| | | | | |
| --- | --- | --- | --- | --- |
| Farm Shop | Category | Website | E-mail | Telephone |
| Harehatch Sheeplands Farm Shop | Farm Shop and Nursery | NA | NA | +44(0)1189 401600 |
| | | | | |
| --- | --- | --- | --- | --- |
| Farm Shop | Category | Website | E-mail | Telephone |
| Wickcroft Farm Shop | Farm Shop | NA | NA | +44(0)1189 305159 |
| | | | | |
| --- | --- | --- | --- | --- |
| Farm Shop | Category | Website | E-mail | Telephone |
| Wysipig | Free Range Pork & Bacon | NA | NA | +44(0)1189 762221 |
| | | | | |
| --- | --- | --- | --- | --- |
| Farm Shop | Category | Website | E-mail | Telephone |
| Swan Inn Organic Farm Shop | Farm Shop, Inn & Restaurant | NA | NA | +44(0)1488 668326 |
| | | | | |
| --- | --- | --- | --- | --- |
| Farm Shop | Category | Website | E-mail | Telephone |
| Waltham Place Farm Shop | Organic Farm Shop for Meat & Produce | NA | NA | +44(0)1628 825517 |
| | | | | |
| --- | --- | --- | --- | --- |
| Farm Shop | Category | Website | E-mail | Telephone |
| Pang Valley Organics | Organic Farm Shop - Meat,Poultry & Produce | NA | NA | +44(0)1635 200021 |
| | | | | |
| --- | --- | --- | --- | --- |
| Farm Shop | Category | Website | E-mail | Telephone |
| Vicars Game Ltd. | Organic Butchery - Game, Meat & Poultry | NA | NA | +44(0)1635 579662 |
| | | | | |
| --- | --- | --- | --- | --- |
| Farm Shop | Category | Website | E-mail | Telephone |
| Homefield House Dairy Goats | Goats' Cheese, Milk & Free Range Eggs | NA | NA | +44(0)1628 623619 |
| | | | | |
| --- | --- | --- | --- | --- |
| Farmers' Markets | Category | Website | E-mail | Telephone |
| Hill Farm | Meat | NA | NA | +44(0)1189 733152 |
| | | | | |
| --- | --- | --- | --- | --- |
| Farmers' Markets | Category | Website | E-mail | Telephone |
| Ranger Organics Ltd. | Organic Beef | NA | NA | +44(0)1491 682568 |
| | | | | |
| --- | --- | --- | --- | --- |
| Farmers' Markets | Category | Website | E-mail | Telephone |
| Two Hoots Cheese | Blue Cheese | NA | NA | +44(0)1189 760401 |
| | | | | |
| --- | --- | --- | --- | --- |
| Farm Gate Sales | Category | Website | E-mail | Telephone |
| Neustift Dairy Goats | Goats' Cheese | NA | NA | +44(0)1344 319449 |
| | | | | |
| --- | --- | --- | --- | --- |
| Farm Gate Sales | Category | Website | E-mail | Telephone |
| Stark House Farm | Rare Breed Pork & Bacon | NA | NA | +44(0)1635 268205 |
| | | | | |
| --- | --- | --- | --- | --- |
| Farm Box Schemes | Category | Website | E-mail | Telephone |
| Tolhurst Organic Produce | Organic Fruit & Vegetables | NA | NA | +44(0)1189 843428 |
| | | | | |
| --- | --- | --- | --- | --- |
| Winery | Category | Website | E-mail | Telephone |
| Boze Down Vineyard | Open by Appointment Only | NA | NA | +44(0)1189 844031 |
| | | | | |
| --- | --- | --- | --- | --- |
| Online Farm Shop | Category | Website | E-mail | Telephone |
| Sheepdrove Organic Farm | Organic Meat & Poultry | NA | NA | +44(0)1488 674737 |
| | | | | |
| --- | --- | --- | --- | --- |
| Farm PYO | Category | Website | E-mail | Telephone |
| Mariners Lane Fruit Farm | Pick Your Own Soft Fruits & Vegetables | NA | NA | +44 (0)1189 744274 |
| | | | | |
| --- | --- | --- | --- | --- |
| Farm PYO | Category | Website | E-mail | Telephone |
| Hamstead Growers | Pick Your Own & Equestrian Supplies | NA | NA | +44 (0) 1635 254091 |
| | | | | |
| --- | --- | --- | --- | --- |
| Farm PYO | Category | Website | E-mail | Telephone |
| Grays of Wokingham | Pick Your Own Fruit & Vegetables | NA | NA | +44 (0) 1189 785386 |
---
Go from Berkshire Farm Shops back to UK Farm Food
Return to Countryfarm Lifestyles