Free Podcasts for Gardening, Health and Crafts
Free podcasts are available here. We have scoured the Internet looking for the best, and most interesting health podcasts, gardening podcasts and craft podcasts for you, our readers. As a result, we have found numerous sites on herbs, organic gardening, farming and agriculture.
We hope you enjoy listening to the talks, and visit us often to see what we have added to our podcast collection. If you would like to submit your own podcast, please send us an email through our  Contact Us page, and we will host it for you if we think that it is relevant and of interest to our readers.
These are all external links, so in order to come back to our site after listening to the free podcasts, you will have to hit the back button on your computer.
---
HOW DO YOU LISTEN TO THESE PODCASTS?
If your web browser is enabled with Flash, you can listen to podcasts embedded in web pages (such as the one on the Gcast home page). This is enabled by Gcast's embeddable player technology, which allows anybody to embed a podcast in any web page.

HOW DO YOU DOWNLOAD MP3 FILES?
Many podcast channels are also available as individual MP3 files which you can download to your computer and listen on your media player of choice.
---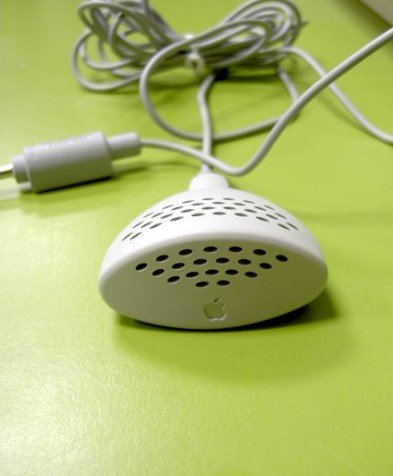 FREE PODCASTS for MEDICINAL HERBS
Gardening with Herbs Podcast
Herbs are weeds and easy to grow in your own backyard. The following herbs are discussed in this episode: Lemon Balm, Valerian, Black Cohosh, Wood Betony, Catnip, Angelica, Butterfly Weed/Pleurisy Root, Echinacea purpurea, Goldenseal, Blue Cohosh, Bloodroot, Comfrey, Skullcap, Wild Yam, Calendula and Hops.

Herbs for Arthritis Podcast
What can contribute to arthritis? Herbs discussed in this episode: Flax seed, Slippery Elm, Marshmallow, Comfrey, Meadowsweet, Dandelion, Burdock, Turmeric, Sarsaparilla,For Rheumatoid Arthritis ...
Herbs for Winter Health I & II Podcast Protect yourself from those nasty winter coughs and colds by using a number of herbs discussed in this podcasting session.
---
FREE PODCASTS: FARMING TODAY: RURAL and FARMING NEWS and FARMING ISSUES
BeefCast Podcast News regarding the Cattle Industry
SwineCast Podcast News regarding the Pork Industry
---
FREE PODCAST: KEEPING ALPACAS
A show devoted to alpaca farming, alpaca health, maintenance and genetics
---
FREE PODCASTS for GREEN LIVING and LIVING OFF THE GRID
Renewable Engergy Systems for Living Off Grid PocastHow can I start living off the grid? Cheap solar panels for homes. Our kit shows how to make home wind power, solar power for homes, home wind turbine & more.
More Hip than Hippy Podcast Dori and Val tell you everything you wanted to know about living a green lifestyle that is more hip than hippie. It's upbeat, informative, and at times rather funny. (Yes, we shave!).196 episodes here to listen to.
Practical Green Living Podcast
A podcast about making small steps towards sustainable change.
---
FREE PODCASTS for ORGANIC GARDENING
Wriggly Wigglers series of podcasts covering all aspects of natural gardening in the UK: from attracting wildlife and composting to planting native wildflowers and feeding your garden birds.
---
FREE PODCASTS for SPINNERS AND WOOL CRAFT
Yarnspinners' Tales Podcast Exploring the world of fiber,one draft at a time. Learn the difference between woolen spun or worsted spun, cashgora, spinning and dyeing silk, drop spindles, spinning with alpaca fiber, know how your spinning wheel works, learn about felting a fleece and much more.
Let's Knit 2gether Podcast A video podcast on all thing knitting. Learn kitting techniques and secrets, how to block your knitting after you have finished, be notified of wool and sheep festivals etc.
---
FREE PODCAST on BEING FRUGAL
The Frugal Podcast Looking at the Way We Spend Money.
---
Leave a Comment
Do you have anything that you would like to add after reading this page? We would love to hear your thoughts. If you can add additional information to what has been written here you will be adding value to the website! No need to have any special skills - just type and submit. We will do the rest!
---
Follow Us: Facebook, Twitter, Google+, Pinterest, RSS
Don't miss out on our latest news and articles. Sign up for our free monthly e-zine!