Cambridgeshire Farm Shops for Organic and Fresh Farm Produce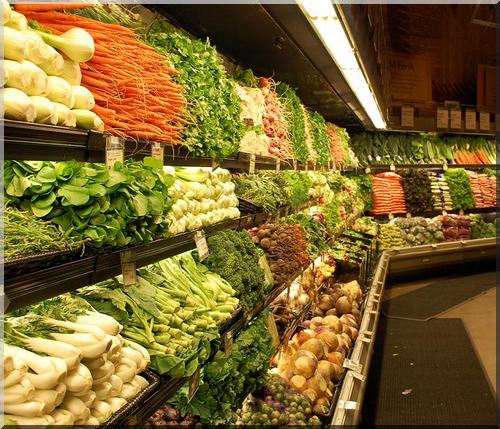 Advertise your Cambridgeshire farm shops here for just £25.00 per annum! Your farm shop could feature here, in place of the graphic above. Contact us for further details.

Cambridgeshire farm shops offer you a wide variety of fresh fruit and vegetables at a fraction of the cost that you would purchase them for in the supermarket. Why? Because you are cutting out the middle man and there is no cost for transport and cold storage. For those who enjoy frugal living buying organic produce from cheaper alternatives like farmers' markets and local farm shops is a bonus, especially if you live in the area.
Cambridgeshire also offers several farmers' markets. One can find the Peterborough's farmers' market operating not far from St. Peter's cathedral. Huntington Farmers' Market can be found on the market square. All produce sold must be grown from a 30 mile radius of the local area and sold by the people who produce it. Then there is Saint Ives' Farmers Market, St Neots Farmers' Markets, and Ely Farmers' Market.
The farmers in Cambridgeshire sell their farm foods through a number of outlets. Many sell directly from the farm through their farm shops or farm gate sales, others offer vegetable box schemes where they may deliver to your homes, or through farmers' markets in the area. Have a look at our farm listings below and see where you are able to buy your local farm produce.
---
CAMBRIDGESHIRE FARM SHOPS, FARM GATE SALES, PYO etc.
| | | | | |
| --- | --- | --- | --- | --- |
| Farm Shop | Category | Website | E-mail | Telephone |
| Rectory Farm Shop | Farm Shop | NA | NA | +44(0)1223 860374 |
| | | | | |
| --- | --- | --- | --- | --- |
| Farm Shop | Category | Website | E-mail | Telephone |
| La Hogue Farm Shop & Deli | Farm Shop & Deli | NA | NA | +44(0)1638 751128 |
| | | | | |
| --- | --- | --- | --- | --- |
| Farm Shop | Category | Website | E-mail | Telephone |
| The Prospects Trust Farm Shop | Farm Shop | NA | NA | +44(0)1638 741551 |
| | | | | |
| --- | --- | --- | --- | --- |
| Farm Shop | Category | Website | E-mail | Telephone |
| Willow Brook Farm Shop | Farm Shop | NA | NA | +44(0)1780 740261 |
| | | | | |
| --- | --- | --- | --- | --- |
| Farm Shop | Category | Website | E-mail | Telephone |
| Darwin Nurseries and Farm Shop | Farm Shop & Nursery | NA | NA | +44(0)1223 293911 |
| | | | | |
| --- | --- | --- | --- | --- |
| Farm Shop | Category | Website | E-mail | Telephone |
| Gog Magog Hills Farm Shop | Farm Shop & Deli | NA | NA | +44(0)1223 248352 |
| | | | | |
| --- | --- | --- | --- | --- |
| Farm Shop | Category | Website | E-mail | Telephone |
| Radmore Farm Shop | Farm Shop & Butchery | NA | NA | +44(0)1327 830825 |
| | | | | |
| --- | --- | --- | --- | --- |
| Farm Shop | Category | Website | E-mail | Telephone |
| Tebbits Farm Meats | Farm Butchery, Fish & Game | NA | NA | +44(0)1832 293226 |
| | | | | |
| --- | --- | --- | --- | --- |
| Winery | Category | Website | E-mail | Telephone |
| Chilford Hall Vineyard | Vineyard Tours and Conference Centre | NA | NA | +44(0)1223 895605 |
| | | | | |
| --- | --- | --- | --- | --- |
| Farm Gate Sales | Category | Website | E-mail | Telephone |
| The Rowans | Pork & Bacon | NA | NA | +44(0)1223 880886 |
| | | | | |
| --- | --- | --- | --- | --- |
| Farmers'Markets | Category | Website | E-mail | Telephone |
| Edgebank Organics | Organic Soft Fruits | NA | NA | +44(0)1945 430971 |
| | | | | |
| --- | --- | --- | --- | --- |
| Farmers'Markets | Category | Website | E-mail | Telephone |
| Broody Hen Organics | Fruit, Vegetables, Eggs | NA | NA | +44(0)1480 891363 |
| | | | | |
| --- | --- | --- | --- | --- |
| Vegetable Box Scheme (Organic) | Category | Website | E-mail | Telephone |
| Guilden Gate Smallholding | You Collect | NA | NA | +44(0)1763 243960 |
| | | | | |
| --- | --- | --- | --- | --- |
| Vegetable Box Scheme (Organic) | Category | Website | E-mail | Telephone |
| Wild Country Organics | They Deliver | NA | NA | +44(0)1223 560038 |
---

---
Go from Cambridgeshire Farm Shops to UK Farm Food
Return to Countryfarm Lifestyles