Derbyshire Farm Shops, Farmers Markets, Gate Sales & PYO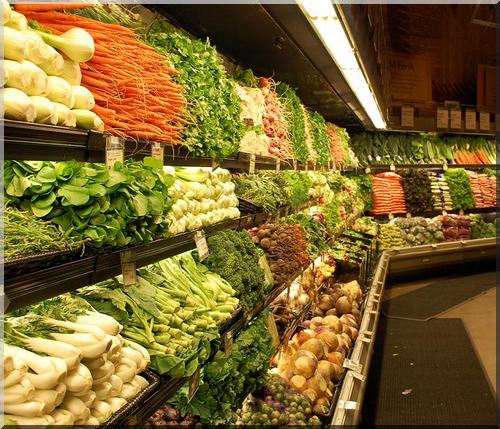 Advertise Derbyshire farm shops here for just £25.00 per annum! Your farm shop could feature here, in place of the graphic above. Contact us for further details.

Derbyshire farm shops can be found in your area. Farmers offer organic food in the form of fruit and vegetables, meat, cheese and other delights straight from their farms. They also sell their organic produce through farmers' markets, farm gate sales and pick your own. Some even offer a delivery service where they will put together a weekly box of fresh farm produce for you and either deliver to your door, or you can organize with the farmer to collect it from the farm.
By supporting your local Derbyshire farm shops and farmers, by buying their farm food you are getting cheaper fruit and vegetables, meat, eggs and the like which is great for frugal living. It also means that because it hasn't been sitting in cold storage for any length of time, your food is still packed with vitamins, so it's a healthier option too. Finally, because most of what you buy has been organically grown, it is also free of pesticides and chemical fertilizers.
Find your Derbyshire farm food outlets below.
---
DERBYSHIRE FARM SHOPS, FARM GATE SALES, PYO etc.
| | | | | |
| --- | --- | --- | --- | --- |
| Farm Shop | Category | Website | E-mail | Telephone |
| New House Organic Farm | Farm Shop and Butchery | NA | NA | +44(0)1335 342429 |
| | | | | |
| --- | --- | --- | --- | --- |
| Farm Shop | Category | Website | E-mail | Telephone |
| Abbey Hill Farm Shop | Farm Shop, Butchery & Tea Room | NA | NA | +44(0)1332 557652 |
| | | | | |
| --- | --- | --- | --- | --- |
| Farm Shop | Category | Website | E-mail | Telephone |
| Chantry Farm Shop | Farm Shop and Butchery | NA | NA | +44(0)1332 865698 |
| | | | | |
| --- | --- | --- | --- | --- |
| Farm Shop | Category | Website | E-mail | Telephone |
| Oakfield Farm Shop | Farm Shop and Butchery | NA | NA | +44(0)7966 947623 |
| | | | | |
| --- | --- | --- | --- | --- |
| Farm Shop | Category | Website | E-mail | Telephone |
| Highfield Happy Hens | Farm Shop | NA | NA | +44(0)1283 732083 |
| | | | | |
| --- | --- | --- | --- | --- |
| Farm Shop | Category | Website | E-mail | Telephone |
| Highfield House Farm | Farm Shop & Butchery | NA | NA | +44(0)1246 590817 |
| | | | | |
| --- | --- | --- | --- | --- |
| Farm Shop | Category | Website | E-mail | Telephone |
| Scaddows Farm Shop | Farm Shop & Cafe | NA | NA | +44(0)1332 865709 |
| | | | | |
| --- | --- | --- | --- | --- |
| Farm Shop | Category | Website | E-mail | Telephone |
| Chatsworth Farm Shop | Farm Shop, Restaurant & Gift Shop | NA | NA | +44(0)1246 565300 |
| | | | | |
| --- | --- | --- | --- | --- |
| Farm Shop | Category | Website | E-mail | Telephone |
| Farmhouse Pantry Ltd. | Farm Shop, Deli & Butchery | NA | NA | +44(0)1246 298123 |
| | | | | |
| --- | --- | --- | --- | --- |
| Farm Shop | Category | Website | E-mail | Telephone |
| Hearthstone Farm | Organic Farm Shop & Butchery | NA | NA | +44(0)1629 534304 |
| | | | | |
| --- | --- | --- | --- | --- |
| Farm Shop | Category | Website | E-mail | Telephone |
| New Close Farm Shop | Farm Butchery | NA | NA | +44(0)1629 814280 |
| | | | | |
| --- | --- | --- | --- | --- |
| Farm Shop | Category | Website | E-mail | Telephone |
| Lower Hurst Farm | Farm Shop & Butchery | NA | NA | +44(0)1298 84900 |
| | | | | |
| --- | --- | --- | --- | --- |
| Meat Boxes | Category | Website | E-mail | Telephone |
| Buxton Shepherd's Lamb, Stoop Farm | Lamb | NA | NA | +44(0)1298 25494 |
| | | | | |
| --- | --- | --- | --- | --- |
| Farm Gate Sales | Category | Website | E-mail | Telephone |
| Aston House Farm | Beef | NA | NA | +44(0)1283 585410 |
| | | | | |
| --- | --- | --- | --- | --- |
| Farm Gate Sales | Category | Website | E-mail | Telephone |
| Nixorganix | Organic Beef & Lamb | NA | NA | +44(0)1335 360996 |
| | | | | |
| --- | --- | --- | --- | --- |
| Farmers' Markets | Category | Website | E-mail | Telephone |
| Derbyshire Dales Organics | Organic Meat & Poultry | NA | NA | +44(0)1335 370356 |
---

---
Go from Derbyshire Farm Shops to UK Farm Food
Return to Countryfarm Lifestyles