Lancashire Farm Shops, Farm Gate Sales, PYO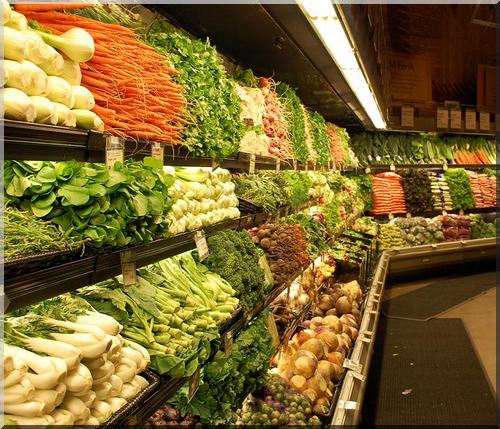 Advertise your Lancashire Farm Shops for just £25.00 per annum! Your farm shop or farm food could feature here, in place of the graphic above. Contact us for further details.

Lancashire farm shops are found throughout the countryside where farmers offer a wide variety of fresh farm produce for sale. Many not only sell their produce through their own farm shops, but also through farmers' markets, farm gate sales directly from the farm itself or by putting together vegetable boxes.
These vegetable box schemes work well, as they are either delivered to your door, or you arrange to collect them from the farm. Taking the kids out for a pick your own is a fun way of keeping them busy and out of mischief.
If you look at the Country Living and Farm Lifestyles list below, you will see that there is a lot of farm food on offer from fruit and vegetables to poultry, cheeses, eggs, dairy products and meat. Many of these Lancashire farm shops are so well stocked that they really become a one-stop-shop for all your weekly grocery requirements.
So visit your Lancashire farm shops, and support a local farmer by buying your produce directly from the farm. Much of the farm food here is organic produce, which makes for a much healthier diet and lifestyle.
---
Lancashire Farm Shops, Farm Gate Sales, Box Schemes, PYO etc.
Honeywell Meats Ltd., Eaves Lane, Woodplumpton,
---
Glebelands, 24 Athol Road, Whalley Range, Greater Manchester M16 8QN, Lesley Bryson
---
Huntleys Of Famlesbury, Huntley Gate Farm, Whalley Rd, Samlesbury, Eddie Cowpe
---
Old Holly Farm, Cabus Nook Lane, Cabus,
---
Richardson P S & J, Oakdene Farm Shop, Fleetwood Rd, Greenhalgh,
---
Little Farmhouse Bakery, Blackleach Lane, Salwick, Preston, Jill and Ray Tyson
---
Nixons Farm Shops, Outwood Farm, Heald Green, Greater Manchester
---
Dowson's Dairy Ltd., Hawkshaw Farm, Clayton-le-Dale, Blackburn, Lancashire
---
Fairfield Farm Shop, Longsight Road, Clayton-le-Dale, Blackburn, Phillip & Louise Edge
---
The Farm Burscough, 71 Martin Lane, Burscough,
---
Bank House Farm, Silverdale, Carnforth,
---
Bashall Barn, Bashall Town, Clitheroe,
---
Conder Green Farm Shop, Conder Green, Lancaster, James Lamb
---
Homestead Farm, Wiggins Lane, Holmeswood, Ormskirk,
---
The Worrall House Farm Larder, Flatman's Lane, Downholland, Ormskirk,
---
Minefleet Farm Shop, More End Farm, Back Lane, Stalmine, Poulton-le-Fylde,
---
Cliftons Farm, Silk Mill Lane, Inglewhite, Goosnargh, Preston,
---
Singleton's Dairy Farm, Sandbank Farm Ashley Lane, Goosnargh, Preston,
---
Fir Tree Farm Organic, 1 Chapel St, Wigan,
---
Diglake Farm Shop, Diglake Cottage, Southport Road, Scarisbrick, Ormskirk,
---
Country Harvest Farm Shop, Ingleton,
---
Mansergh Hall Lamb, Mansergh Hall Farm, Mansergh,
---
Paul's Farm Shop, Pauls Farm, 382 Dunkirk Lane, Leyland,
---
Lawrensons Farm, Tears Lane, Newburgh, De Clayton
---
Windy Arbour Farm, Ashton Road, Billinge, J Turner
---
Brades Farm Dairy, Brades Farm, Farleton, Lancaster,
---
Carron Lodge, * Cheesemakers, Park Head Farm, Inglewhite, Preston, Adrian Rhodes
---
Lyncroft Farm Ltd., Lyncroft, Butchers Lane, Ormskirk, Duncan Gielty
---
The Poultry Farm, Square Lane, Catforth, Preston, Martin Tomlinson
---
Coppull Moor Farm, Preston Road, Coppull, Nr. Chorley, KT Staveley
---
Keer Falls Forest Farm, Arkholme, Carnforth, PJ Onions
---
Silverdale Vegetables, Oaktree Barn, Bottoms Lane, Silverdale, Randy & Gail Coldham
---
Mossland Pure Breeds, Hesketh Farm, Station Road, Barton, Downholland, Nicola Sephton-Donaldson
---
Styberry Pig Herd, 6 Pendle View, Higham, Burnley,
---
Home Farm, Haigh, nr Wigan WN2 1PD
---
Kitridding Farm Shop, Kitridding Farm, Lupton, via Carnforth, Christine Lambert
---
Holwood Dairy Products, Hallidays Farm, Bilsbarrow, Preston PR3 0RU
---
Honeycomb Company, Pennine Bee Farm, Stoney Lane, Ellel,
---
Albion Farm Shop, Albion Farm, Oldham Road, Delph, Oldham OL3 5RQ, David and Annette Hirst
---
ManicOrganic, Fleet St. Farm, 518 Southport Rd., Scarisbrick, Nr. Ormskirk, Julia Wright
---
Frank Matthews & Sons Ltd., Styal Rd, Manchester,
---
Bradshaws Farm Shop, Prospect Farm, Garstang By Pass Rd, Garstang,
---

Go from Lancashire Farm Shops back to UK Farm Food

Return to Countryfarm Lifestyles