Farm Food: Farm Shops, Farmers Markets, Farm Gates Sales & PYO in Bedfordshire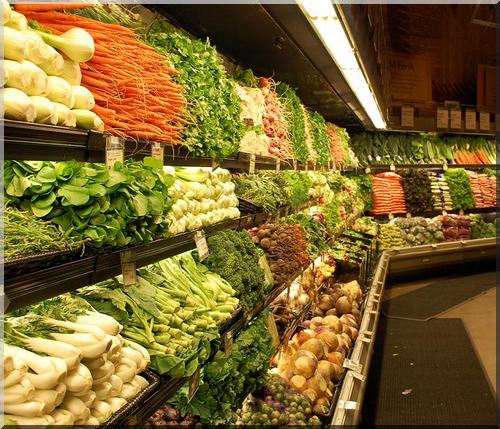 Advertise your farm shop here for just £25.00 per annum! Your Bedfordshire farm shop for farm food could feature here, in place of the graphic above. Contact us for further details.

Welcome to farm food in Bedfordshire where you can get fresh farm and organic produce direct from the farm. Many farmers also offer their produce through farm gate sales, farmers' markets, PYO and vegetable box schemes. Check with your local farmer if he is able to deliver, as many offer this service for meat and vegetable box schemes. Others sell cheese, milk, free-range eggs, and there is also a winery or too where you can take a wine tour or buy a couple of bottles of wine.
Food today needs to be traceable. Where exactly is your food coming from when you buy it from your local supermarket? How many miles has your food taken to get there, and is your local farmer being ignored whilst more expensive food is being flown in from abroad? More importantly to your health, what insecticides, pesticides and farming practices have been used on what you are about to buy?
The sad tragedy of it all is that we really don't know the answers to these questions. However, many farmers have decided to either go organic, or farm less intensively to give you fresh, healthy farm food which you can purchase at either your local farm shops, farmers markets, or food direct from a farm through their farm gate sales.
Take advantage of good, wholesome farm food, that hasn't been grown in a country that grows GM food, or from a country whose standards are suspect. Support your local farmer, and look for your local farm shop close to you so that you can buy organically grown farm food, and healthy fresh food for your babies, children and families.
With the cost of living spiraling, part of frugal living is to find the best at half the cost. By buying farm produce at your local Bedforshire farm shop you will be doing just that.
---
| | | | | |
| --- | --- | --- | --- | --- |
| Farm Shop | Category | Website | E-mail | Telephone |
| Pell Farm Shop | Farm Shop and Nursery | NA | NA | +44(0)1234 771834 |
| | | | | |
| --- | --- | --- | --- | --- |
| Farm Shop | Category | Website | E-mail | Telephone |
| Morgan Pell Meats | Farm Shop and Butchery | NA | NA | +44(0)1234 771587 |
| | | | | |
| --- | --- | --- | --- | --- |
| Farm Shop | Category | Website | E-mail | Telephone |
| Woodside Farm Shop & Leisure Park | Farm Shop and Pet Store | NA | NA | +44(0)1582 841044 |
| | | | | |
| --- | --- | --- | --- | --- |
| Farm Shop | Category | Website | E-mail | Telephone |
| Lodge Farm | Farm Shop | NA | NA | +44(0)1462 813260 |
| | | | | |
| --- | --- | --- | --- | --- |
| Farm Shop | Category | Website | E-mail | Telephone |
| Browns Of Stagsden | Farm Shop and Butchery | NA | NA | +44(0)1234 822330 |
| | | | | |
| --- | --- | --- | --- | --- |
| Farm Shop | Category | Website | E-mail | Telephone |
| Summerhill Farm Shop | Farm Shop and Butchery | NA | NA | +44(0)1234 831222 |
| | | | | |
| --- | --- | --- | --- | --- |
| Farm Shop | Category | Website | E-mail | Telephone |
| Pecks Farm Shop | Farm Shop | NA | NA | +44(0)1525 211859 |
| | | | | |
| --- | --- | --- | --- | --- |
| Farm Shop | Category | Website | E-mail | Telephone |
| Clapham Farm Shop | Farm Shop | NA | NA | +44(0)1234 268555 |
| | | | | |
| --- | --- | --- | --- | --- |
| Farm Shop | Category | Website | E-mail | Telephone |
| Franklins of Thorncote | Free range eggs and poultry | NA | NA | +44(0)1767 627644 |
| | | | | |
| --- | --- | --- | --- | --- |
| Farm Shop | Category | Website | E-mail | Telephone |
| Harpers Food and Wine Shop | Farm Shop and Butchery | NA | NA | +44(0)1582 872902 |
| | | | | |
| --- | --- | --- | --- | --- |
| Farm Shop | Category | Website | E-mail | Telephone |
| Bedfordshire Growers Ltd. | Farm Shop & Horticultural Supplies | NA | NA | +44 0)1767 319215 |
| | | | | |
| --- | --- | --- | --- | --- |
| Farm Shop | Category | Website | E-mail | Telephone |
| Flitton Hill Organic Farm Shop | Organic Fruit & Vegetables | NA | NA | +44(0)1525 860277 |
| | | | | |
| --- | --- | --- | --- | --- |
| Farm Shop | Category | Website | E-mail | Telephone |
| Old Manor Farm | Beef | NA | NA | +44(0)1462 814249 |
| | | | | |
| --- | --- | --- | --- | --- |
| Farm Shop | Category | Website | E-mail | Telephone |
| Wootton Park Farm | Dairy for Milk & Cream | NA | NA | +44(0)1234 766422 |
| | | | | |
| --- | --- | --- | --- | --- |
| Farm Shop | Category | Website | E-mail | Telephone |
| Brook Farm | Farm Butchery | NA | NA | +44(0)1234 378 118 |
| | | | | |
| --- | --- | --- | --- | --- |
| Farm Shop | Category | Website | E-mail | Telephone |
| Woburn Country Foods | Butchery | NA | NA | +44(0)1908 585484 |
| | | | | |
| --- | --- | --- | --- | --- |
| Farm PYO | Category | Website | E-mail | Telephone |
| Grove Farm PYO | Pick Your Own Fruit & Vegetables | NA | NA | +44(0)1296 668175 |
| | | | | |
| --- | --- | --- | --- | --- |
| Winery | Category | Website | E-mail | Telephone |
| Castle Cary Vineyard | Vineyard Tours and Tasting | NA | NA | +44(0)1963 351507 |
| | | | | |
| --- | --- | --- | --- | --- |
| Farmers' Market | Category | Website | E-mail | Telephone |
| Bedfordshire Poultry | Free range eggs and poultry | NA | NA | +44(0)7949 758399 |
| | | | | |
| --- | --- | --- | --- | --- |
| Farmers' Market | Category | Website | E-mail | Telephone |
| Guadalest | Vegetables & Salads | NA | NA | +44(0)1234 378 118 |
| | | | | |
| --- | --- | --- | --- | --- |
| Farm Gate Sales | Category | Website | E-mail | Telephone |
| Fowler's Free Range Eggs | Ducks & Chickens | NA | NA | +44(0)1234 870677 |
| | | | | |
| --- | --- | --- | --- | --- |
| Farm Gate Sales | Category | Website | E-mail | Telephone |
| Freedom Poultry | Duck Eggs & Vegetables | NA | NA | +44(0)1234 752464 |
---
Go from Farm Food Bedfordshire back to UK Farm Produce

Return to Countryfarm Lifestyles