Farm Food in Buckinghamshire for Farm Shops, Farmers' Markets, Farm Gates Sales & PYO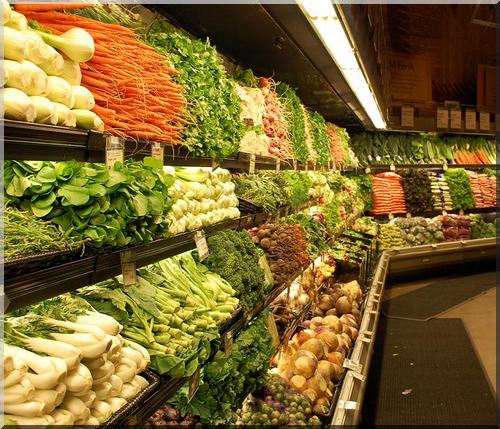 Advertise here for just £25.00 per annum! Your Buckinghamshire farm shop for farm food could feature here, in place of the graphic above. Contact us for further details.

Welcome to farm food in Buckinghamshire where you can get farm produce direct from the farm. You will see from the farms below that farmers are offering you cheap farm produce at their farm shops, farmers' markets, farm gate sales and pick your own schemes. Some farmers also offer online ordering for organic vegetable box schemes where they either deliver to your home, or you arrange to pick it up from the farm itself. For those of you who enjoy frugal living, this is an ideal opportunity to get cheaper fruit and vegetables by cutting out the middle man.
Not only that, but at least you know where your food is coming from. Food today needs to be traceable. Where exactly is your food coming from when you buy it from your local supermarket? How many miles has your food taken to get there, and is your local Buckinghamshire farmer being ignored whilst more expensive food is being flown in from abroad? More importantly to your health, what insecticides, pesticides and farming practices have been used on what you are about to buy?
The sad tragedy of it all is that we really don't know the answers to these questions. However, many farmers have decided to either go organic, or farm less intensively to give you fresh, healthy farm food which you can purchase at either your local farm shops, farmers markets, or food direct from a farm through their farm gate sales.
Take advantage of good, wholesome farm food, that hasn't been grown in a country that grows GM food, or from a country whose standards are suspect. Support your local Buckinghamshire farmer, and look for your local farm shop close to you so that you can buy organically grown farm food, and healthy fresh food for your babies, children and families.
So come and support your local farmers in Buckinghamshire and get your fresh fruit and vegetables direct from the farm and lead a healthier lifestyle.
---
| | | | | |
| --- | --- | --- | --- | --- |
| Farm Shop | Category | Website | E-mail | Telephone |
| Fulmerfields Farm | Farm Butchery | NA | NA | +44(0)1753 883005 |
| | | | | |
| --- | --- | --- | --- | --- |
| Farm Shop | Category | Website | E-mail | Telephone |
| Peterley Manor Farm | Farm Shop, Nursery & PYO | NA | NA | +44(0)1494 863566 |
| | | | | |
| --- | --- | --- | --- | --- |
| Farm Shop | Category | Website | E-mail | Telephone |
| Bruce & Deradour | Farm Shop for Xmas Turkeys | NA | NA | +44(0)7769 746323 |
| | | | | |
| --- | --- | --- | --- | --- |
| Farm Shop | Category | Website | E-mail | Telephone |
| Calves Lane Farm | Farm Shop | NA | NA | +44(0)1753 652727 |
| | | | | |
| --- | --- | --- | --- | --- |
| Farm Shop | Category | Website | E-mail | Telephone |
| Frowey Farm Shop | Butchery - Online & will deliver | NA | NA | +44(0)1525 261642 |
| | | | | |
| --- | --- | --- | --- | --- |
| Farm Shop | Category | Website | E-mail | Telephone |
| Fuller's Organic Farm Shop | Farm Shop | NA | NA | +44(0)1908 269868 |
| | | | | |
| --- | --- | --- | --- | --- |
| Farm Shop | Category | Website | E-mail | Telephone |
| Emmetts Farm Shop | Farm Shop | NA | NA | +44(0)1628 484094 |
| | | | | |
| --- | --- | --- | --- | --- |
| Farm Shop | Category | Website | E-mail | Telephone |
| Boycott Farm Shop | Farm Shop & Butchery | NA | NA | +44(0)1280 812031 |
| | | | | |
| --- | --- | --- | --- | --- |
| Farm Shop | Category | Website | E-mail | Telephone |
| Sustainable Lifestyles Research Co-op Ltd | Organic Farm Shop | NA | NA | +44(0)1296 747737 |
| | | | | |
| --- | --- | --- | --- | --- |
| Farm Shop | Category | Website | E-mail | Telephone |
| Town Farm | Meat & Poultry | NA | NA | +44(0)1628 473781 |
| | | | | |
| --- | --- | --- | --- | --- |
| Farm Shop | Category | Website | E-mail | Telephone |
| Home Cottage Farm Shop | Fruit & PYO | NA | NA | +44(0)1753 653064 |
| | | | | |
| --- | --- | --- | --- | --- |
| Farm Shop | Category | Website | E-mail | Telephone |
| Hunters Farm & Country Shop | Farm Shop | NA | NA | +44(0)1296 651314 |
| | | | | |
| --- | --- | --- | --- | --- |
| Farm Shop | Category | Website | E-mail | Telephone |
| Pastures Farm Turkeys | Poultry & Produce | NA | NA | +44(0)1604 696586 |
| | | | | |
| --- | --- | --- | --- | --- |
| Farm Shop | Category | Website | E-mail | Telephone |
| Thrift Farm | Farm Shop & Nursery | NA | NA | +44(0)1908 501733 |
| | | | | |
| --- | --- | --- | --- | --- |
| Farmers' Markets | Category | Website | E-mail | Telephone |
| Chiltern Farm Food | Free Range Pork, Lamb & Game | NA | NA | +44(0)1494 729418 |
| | | | | |
| --- | --- | --- | --- | --- |
| Farmers' Markets | Category | Website | E-mail | Telephone |
| Rowsham Lamb | Lamb | NA | NA | +44(0)1296 681336 |
| | | | | |
| --- | --- | --- | --- | --- |
| Farmers' Markets | Category | Website | E-mail | Telephone |
| Rowan Tree Goats | Goats' Milk, Cheese & Meat | NA | NA | +44(0)1494 793259 |
| | | | | |
| --- | --- | --- | --- | --- |
| Farm Gate Sales | Category | Website | E-mail | Telephone |
| Church Farm | Raw Organic Milk | NA | NA | +44(0)1296 720219 |
| | | | | |
| --- | --- | --- | --- | --- |
| Vegetable Box Scheme | Category | Website | E-mail | Telephone |
| Kingcup Farm | You Collect | NA | NA | +44(0)1895 832865 |
| | | | | |
| --- | --- | --- | --- | --- |
| Vegetable Box Scheme | Category | Website | E-mail | Telephone |
| Fieldfare Organic Natural Limited | They Deliver | NA | NA | +44(0)8456 013240 |
| | | | | |
| --- | --- | --- | --- | --- |
| Winery | Category | Website | E-mail | Telephone |
| The Chiltern Valley Winery & Brewery | Vineyard Tours and Tasting | NA | NA | +44(0)1491 638645 |
---
Go from Farm Food Buckinghamshire to UK Farm Produce

Return to Countryfarm Lifestyles