Farm Food in Gloucestershire for Farm Shops, Organic Produce, Farmers' Markets, Farm Gates Sales & PYO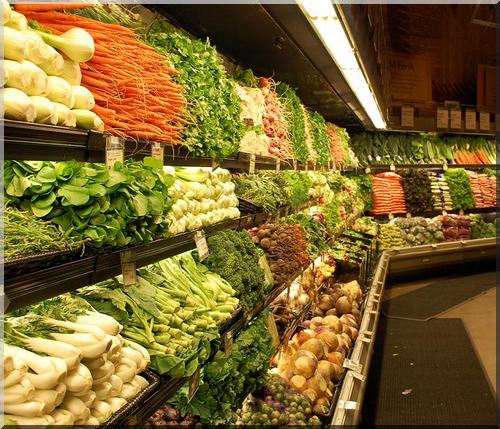 Advertise your farm food here for just £25.00 per annum! Your Gloucestershire farm shop could feature here, in place of the graphic above. Contact us for further details.

Welcome to Farm Food in Gloucestershire where you can get farm produce direct from the farm. For those of you who are looking to save money, buy from local farmers's markets, farm gate sales, order organic vegetable boxes and go to a farm and pick your own. For those of you who enjoy frugal living, this is the only option. It is also the most obvious option for people who are looking for a healthier way of living and lifestyle.
Food today needs to be traceable. Where exactly is your food coming from when you buy it from your local supermarket in Gloucestershire? How many miles has it taken to get there, and is your local farm food in Gloucestershire being ignored whilst more expensive food is being flown in from abroad? More importantly to your health, what insecticides, pesticides and farming practices have been used on what you are about to buy?
The sad tragedy of it all is that we really don't know the answers to these questions. However, many farmers in Gloucestershire have decided to either go organic, or farm less intensively to give you fresh, healthy farm food which you can purchase at either your local farm shops, farmers markets, or food direct from a farm through their farm gate sales.
Take advantage of good, wholesome food, that hasn't been grown in a country that grows GM food, or from a country whose standards are suspect. Support your local farmer in Gloucestershire, and look for your nearest farm shop so that you can buy organically grown farm food, and healthy fresh food for your babies, children and families.
---
| | | | | |
| --- | --- | --- | --- | --- |
| Farm Shop | Category | Website | E-mail | Telephone |
| Pound Farm Shop & Plant Centre | Produce, Meat, Plants | NA | NA | +44(0)1452 523936 |
| | | | | |
| --- | --- | --- | --- | --- |
| Farm Shop | Category | Website | E-mail | Telephone |
| Bilbury Trout Farm | Farm Shop & Gift Shop | NA | NA | +44(0)1285 740215 |
| | | | | |
| --- | --- | --- | --- | --- |
| Farm Shop | Category | Website | E-mail | Telephone |
| Cotswold Farm Fayre | Farm Shop, Deli, Butchery, Dairy | NA | NA | +44(0)1285 720265 |
| | | | | |
| --- | --- | --- | --- | --- |
| Farm Shop | Category | Website | E-mail | Telephone |
| Longborough Farm Shop | Farm Shop, Butchery, Gift Shop | NA | NA | +44(0)1451 830469 |
| | | | | |
| --- | --- | --- | --- | --- |
| Farm Shop | Category | Website | E-mail | Telephone |
| Old Farm Farm Shop | Farm Shop, Butchery, Dairy | NA | NA | +44(0)1608 650394 |
| | | | | |
| --- | --- | --- | --- | --- |
| Farm Shop | Category | Website | E-mail | Telephone |
| Primrose Vale Farm Shop & PYO | Farm Shop, Butchery, Deli | NA | NA | +44(0)1452 863359 |
| | | | | |
| --- | --- | --- | --- | --- |
| Farm Shop | Category | Website | E-mail | Telephone |
| Abbey Home Farm | Organic Farm Shop, Butchery, Dairy | NA | NA | +44(0)1285 640441 |
| | | | | |
| --- | --- | --- | --- | --- |
| Farm Shop | Category | Website | E-mail | Telephone |
| Eastleach Downs Organic Farm | Organic Farm Shop, Butchery, Dairy | NA | NA | +44(0)1367 850315 |
| | | | | |
| --- | --- | --- | --- | --- |
| Farm Shop | Category | Website | E-mail | Telephone |
| Crooked End Farm Organics | Organic Farm Shop & Butchery | NA | NA | +44(0)1594 544482 |
| | | | | |
| --- | --- | --- | --- | --- |
| Farm Shop | Category | Website | E-mail | Telephone |
| Frocester Fayre Farm Shop | Farm Butchery | NA | NA | +44(0)1453 822054 |
| | | | | |
| --- | --- | --- | --- | --- |
| Farm Shop | Category | Website | E-mail | Telephone |
| Cullimores Organics | Organic Farm Butchery | NA | NA | +44(0)1453 890747 |
| | | | | |
| --- | --- | --- | --- | --- |
| Farm Shop | Category | Website | E-mail | Telephone |
| Greatfield Farm Shop | Farm Shop | NA | NA | +44(0)1242 690058 |
| | | | | |
| --- | --- | --- | --- | --- |
| Farm Shop | Category | Website | E-mail | Telephone |
| Hayles Fruit Farm | Farm Shop | NA | NA | +44(0)1242 603320 |
| | | | | |
| --- | --- | --- | --- | --- |
| Farm Shop | Category | Website | E-mail | Telephone |
| Wotton Farm Shop | Farm Shop, Butchery & Nursery | NA | NA | +44(0)1453 521546 |
| | | | | |
| --- | --- | --- | --- | --- |
| Farm Shop | Category | Website | E-mail | Telephone |
| Chesterton Farm Shop | Farm Shop & Butchery | NA | NA | +44(0)1285 653003 |
| | | | | |
| --- | --- | --- | --- | --- |
| Farm Shop | Category | Website | E-mail | Telephone |
| Middle Hall Farm Veg | Farm Shop & Butchery | NA | NA | +44(0)1453 821392 |
| | | | | |
| --- | --- | --- | --- | --- |
| Farm Shop | Category | Website | E-mail | Telephone |
| The Butts Farm Shop | Farm Shop,Butchery,Visitor's Centre | NA | NA | +44(0)1285 862224 |
| | | | | |
| --- | --- | --- | --- | --- |
| Farm Shop | Category | Website | E-mail | Telephone |
| Shepherd's Farm Shop | Farm Shop | NA | NA | +44(0)1531 828590 |
| | | | | |
| --- | --- | --- | --- | --- |
| Farm Shop | Category | Website | E-mail | Telephone |
| Over Norton Park Farm Shop | Farm Shop & Butchery | NA | NA | +44(0)608 646499 |
| | | | | |
| --- | --- | --- | --- | --- |
| Farm Gate Sales | Category | Website | E-mail | Telephone |
| Herbs for Healing | Herbs & Equipment | NA | NA | +44(0)1285 851457 |
| | | | | |
| --- | --- | --- | --- | --- |
| Farm Gate Sales | Category | Website | E-mail | Telephone |
| Days Cottage Apple Juice | Apple Juice,Cider,Perry | NA | NA | +44(0)1452 813602 |
| | | | | |
| --- | --- | --- | --- | --- |
| Farm Gate Sales | Category | Website | E-mail | Telephone |
| Traditional Gloucester Cheese | Cheese | NA | NA | +44(0)1277 353289 |
| | | | | |
| --- | --- | --- | --- | --- |
| Farm Gate Sales | Category | Website | E-mail | Telephone |
| The Oakleaze Herd | Pork & Pork Products | NA | NA | +44(0)1454 618416 |
| | | | | |
| --- | --- | --- | --- | --- |
| Farm Gate Sales | Category | Website | E-mail | Telephone |
| Eastleach Downs Organic Farm | Organic Pork & Pork Products | NA | NA | +44(0)1367 850315 |
| | | | | |
| --- | --- | --- | --- | --- |
| Farm Gate Sales | Category | Website | E-mail | Telephone |
| Severn View Farm | Organic Meat & Traditional Crafts | NA | NA | +44(0)1454 299236 |
| | | | | |
| --- | --- | --- | --- | --- |
| Farm Gate Sales | Category | Website | E-mail | Telephone |
| Cotswold Edge Farm | Poultry & Game | NA | NA | +44(0)1454 321833 |
| | | | | |
| --- | --- | --- | --- | --- |
| Farm Gate Sales | Category | Website | E-mail | Telephone |
| Donnington Trout Farm | Trout, Eel & Salmon | NA | NA | +44(0)1451 830873 |
| | | | | |
| --- | --- | --- | --- | --- |
| Farm Gate Sales | Category | Website | E-mail | Telephone |
| Hardwicke Farm | Organic Milk & Cream | NA | NA | +44(0)1452 720343 |
| | | | | |
| --- | --- | --- | --- | --- |
| Mail Order | Category | Website | E-mail | Telephone |
| Scrubditch Real Meats | Pork & Lamb | NA | NA | +44(0)1285 831536 |
| | | | | |
| --- | --- | --- | --- | --- |
| Mail Order | Category | Website | E-mail | Telephone |
| Ragmans Lane | Shitake Mushroom Logs | NA | NA | +44(0)1594 860244 |
| | | | | |
| --- | --- | --- | --- | --- |
| Farmers' Markets | Category | Website | E-mail | Telephone |
| Croft Farm | Fruit, Vegetables, Herbs | NA | NA | +44(0)1452 700335 |
| | | | | |
| --- | --- | --- | --- | --- |
| Farmers' Markets | Category | Website | E-mail | Telephone |
| Forager Free Range | Pork & Pork Products | NA | NA | +44(0)1453 753072 |
| | | | | |
| --- | --- | --- | --- | --- |
| Farmers' Markets | Category | Website | E-mail | Telephone |
| Birdwood House Farm | Cheese | NA | NA | +44(0)1453 887065 |
| | | | | |
| --- | --- | --- | --- | --- |
| Farmers' Markets | Category | Website | E-mail | Telephone |
| Cockleford Trout Farm | Trout & Trout Products | NA | NA | +44(0)1242 870325 |
| | | | | |
| --- | --- | --- | --- | --- |
| Farmers' Markets | Category | Website | E-mail | Telephone |
| Organic Produce & Free-range Eggs | Organic Produce & Free-range Eggs | NA | NA | +44(0)1453 842144 |
| | | | | |
| --- | --- | --- | --- | --- |
| Farmers' Markets | Category | Website | E-mail | Telephone |
| Ruddle Court Farm | Cheesemakers | NA | NA | +44(0)1594 516304 |
| | | | | |
| --- | --- | --- | --- | --- |
| Farmers' Markets | Category | Website | E-mail | Telephone |
| Godsells Church Farm Cheese | Cheesemakers | NA | NA | +44(0)1453 827802 |
| | | | | |
| --- | --- | --- | --- | --- |
| Meat Boxes | Category | Website | E-mail | Telephone |
| Whitfield Farm Organics | Organic Beef will deliver | NA | NA | +44(0)1454 261010 |
| | | | | |
| --- | --- | --- | --- | --- |
| Meat Boxes | Category | Website | E-mail | Telephone |
| Grey's Organics | Organic Beef | NA | NA | +44(0)7979 597112 |
| | | | | |
| --- | --- | --- | --- | --- |
| Winery | Category | Website | E-mail | Telephone |
| Halfpenny Green Vineyards | Farm Shop,Tea Room & Gift Shop | NA | NA | +44(0)1384 221122 |
| | | | | |
| --- | --- | --- | --- | --- |
| Vegetable Box Scheme | Category | Website | E-mail | Telephone |
| Duchy Home Farm | Vegetable Box Scheme | NA | NA | +44(0)1666 503507 |
| | | | | |
| --- | --- | --- | --- | --- |
| Vegetable Box Scheme | Category | Website | E-mail | Telephone |
| Duchy Home Farm | Organic produce,herbs cut flowers | NA | NA | +44(0)7796 317542 |
---

Go from Farm Food Gloucestershire to UK Farm Food

Return to Countryfarm Lifestyles