Farm Food in Hampshire for Farm Shops, Organic Produce, Farmers' Markets, Farm Gates Sales & PYO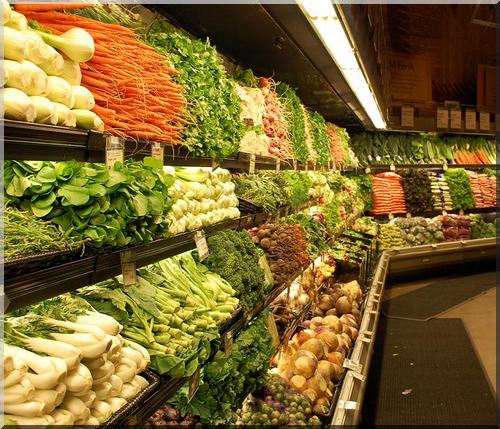 Advertise your farm food here for just £25.00 per annum! Your Hampshire farm shop could feature here, in place of the graphic above. Contact us for further details.

Welcome to farm foods in Hampshire where you can get farm produce direct from the farm. Here you will be able to get organic produce from farm shops, farmers' markets, farm gate sales and through vegetable box schemes. Why don't you take a fun trip into the county with your family and pick your own fruit and vegetables from farms that have this system?
Take advantage of good, wholesome farm food, that hasn't been grown in a country that grows GM food, or from a country whose standards are suspect. Support your local Hampshire farmer, and look for your nearest farm shop in Hampshire so that you can buy organically grown farm food, and healthy fresh food for your babies, children and families.
For those of you who enjoy frugal living buying farm food from your Hampshire farmer means that you will be buying fruit and vegetables far cheaper than what you would do at your local Hampshire supermarket. Take a look at the farms below and see if you can find one in Hampshire county.
HAMPSHIRE FARM FOOD
Clayton Free Range Eggs
, Kitts Merries Farm, The Frenches, East Wellow, Romsey, Hampshire Phillip Shepherd
---
Fold Farm * Goats milk, cheese & yogurt, Mount Pleasant Lane, Sway, Hampshire Jason Holmes
---
Howat's Hives, * Honey, 8 Olivers Close, West Totton, Southampton, John & Jenny Howat
---
Waterside Apiaries, 61 Jones Lane, Hythe, Janice Roper
---
Youngs Honey, Lower Mead End Farm, Lower Mead End Road, Sway, Fraser Young
---
Hunts Hog Roast, Tatchbury Manor Farm, Tatchbury Lane, Winsor, Southampton, Roy Hunt
---
Farmer Gosden's Ice Cream, Goddards Farm, Sherfield-on-Loddon, Basingstoke, Ivan Gosden
---
The Organic Farm Shop, Holdshott Farm, Heckfield, Hook,
---
Pickwell Farm Shop, Grange Rd, Bursledon, Andrew Draper
---
Westlands Farm, Pricketts Hill, Shedfield,
---
Church Hill Farm, Church Lane, Brockenhurst, Elizabeth Kemsley
---
Dairy Barn Farm, North Houghton, Stockbridge, Sue and Christoph Götting
---
Oak Tree Farm Shop, Bramley Road, Little London, Near Basingstoke,
---
Northney Farm Shop, Stoke Fruit Farm, Havant Road, Hayling Island,
---
Christopher Oakes, Oakwood Butchery Service, Forest Cottage, Lymington Road, Setley, Brockenhurst,
---
The Log Cabin, Manor Farm, Broughton, Stockbridge, Dagan and Jessy James
---
Noah's Ark Farm, * Free range eggs, 73 Lower Ashley Road, New Milton,
---
Elizabeth Morey, * Eggs; quail eggs, Chibdens, South Gorley, Fordingbridge,
---
Six Acre Farm, 23 Westmills Road, Fordingbridge, Jackie Haugh
---
Hollyhock Cottage, * Beef, The Grove, Minstead, Lyndhurst, Sue Cole
---
Newbridge Belted Galloway, *beef, 2 Newbridge Farm Cottages, Newbridge, Cadnam, Southampton S040 2NW, Richard and Amanda Manley
---
Dawkins Cottage, *Beef, Setley, Brockenhurst, Charlotte and Michael Boxall
---
Daisys Dairy, Lyde Green Farm, Rotherwick Hook, James Hague
---
Pyesmead Farm, *beef, Plaitford, Romsey, David Pybus
---
Manor Farm, *beef, Plaitford, Romsey, Hugh & Hilary Harper
---
Honeypot Farm, * beef, Holmsley Road, Wootton, New Milton,
---
35 Anderwood Drive, * New Forest Lamb, Sway, Brockenhurst, P Dunning & L J Todd
---
Hillside, * Lamb, Hyde Lane, Fordingbridge, Mike Madgwick
---
Dazel Meadow Farm, * beef, pork, lamb, Dazel Wood, Bramshaw, Janet Webb
---
Sunrise Farm Ltd., * Free-range table chickens, Scallows Lane, West Wellow, Romsey, Paul & Martyn Dovey
---
Newhouse Venison, Redlynch, c/o Lee Dart, The White House, Main Road, Dibden, Southampton,
---
Ravensbeck Cottage, *beef, Rowes Lane, Lymington, Clive House
---
Pondhead Farm, * Beef & Pork, Beaulieu Road, Lyndhurst, Gerald Mabbutt
---
Midgham Pigs, The Moon and Sixpence, Midgham, Fordingbridge, Sammy Sykes
---
Ambleside, * pork, Pollards Moor Road, Copythorne, Southampton, James Read
---
Cowpastures, *beef, Hinchelsea, Brockenhurst, Rachel Smith
---
Laverstoke Park, Overton, Simon and Jane
---
Mill Farm Organic Shop, * Trails & Ed. & farm shop, & online, Mill Farm, Isington, Alton, James Mayhew
---
Hazelcopse Farm Shop & Bakery, Hazelcopse Farm, Hatchet Lane, Beaulieu,
---
Southbourne Farm Shop, 273 Main Road, Southbourne, Emsworth,
---
Warborne Farm Shop, Warborne Lane, Boldre, Lymington, Hants,
---
OrgaNick, Wylds Farm, Warren Rd, Liss, Nick and Sophia Rook-Blackstone
---
Durleigh Marsh Farm Shop & PYO, Rogate Road, Petersfield, Alison Grange
---
Rother Valley Organics, The Farm Office, Sandilands Farm, Rogate, Petersfield,
---
Week Farm/Avon Organics, Wattons Lane, Matcham, Ringwood, Carolyn & Chris Snow
---
Manor Farm Pork Shop, Manor Farm, Pound Lane, Sherfield English, Romsey, The Noble Family
---
Owls Barn Organic Farm and Shop,, Derritt Lane, Sopley, Ron & Liz Lakey
---
R. Owton & Chalcroft Farm Shop, * Producers of Hampshire sausage, Chalcroft Farm, Burnetts Lane, West End, Southampton, Mr Billy Owton
---
Sunnyfields Organic Farm, Jacobs Gutter Lane, Marchwood, Totton, Southampton,
---
Westlands Farm Shop, Pricketts Hill, Shedfield, Southampton, Mr & Mrs Collett
---
Garsons Farm, Fontley Road, Titchfield, Mr. Thompson
---
A. & M. Johnson Honey & Hive Products, Grasmead, Limekiln Lane, Bishops Waltham, Southampton, Alan & Margaret Johnson
---
Fruitwise, 96 Winchester Street, Botley, Southampton, Dr. and Mrs. Hayes
---
Harting Farm Produce, Marden Farm, East Harting, Petersfield, Mrs. Kate Olphert
---
Holt Vale Farm, Holt, Wimborne, Dorset BH21 7DL, Ellen Box
---
Neal Family Farm Shop, Manor Farm, Blackstocks Lane, Nately Scures, Hampshire RG27 9PH, Tracy & Adrian Neal
---
Peter Mushrooms, Sandhill Farm, Picketts Hill, Sleadford, Bordon, Hampshire GU35 8TF, Mr. Rosetti
---
Blue Ribbon Honey, 2 The Glade, Waterlooville, Gerry Fry
---
White Salads Nursery, Main Road, Hale Common, Arreton PO30 3AR, Jeff MacDonald
---
Blackburne and Haynes, Meadow Cottage Farm, Churt Road, Headley, Mrs. Celia Haynes
---
The Wellington Farm Shop, Basingstoke Road, Heckfield, Hook, Honor Montagu
---
Kimbridge Farm Shop, * flyfishing, restaurant & farm shop, Kimbridge Lane, Romsey,
---
Hockeys Farm, South Gorley,
---
Bowtell's Farm Shop, East Tisted, Toby & Trudy Bowtell
---
Danebury Vineyard, Danebury Estate * Vineyard producing English dry and sparkling white wines, Nether Wallop, Stockbridge, Ms A. Bishop
---
Northbrook Springs Vineyard, * Award-winning white wines, Beeches Hill, Bishops Waltham, Southampton, Mr B. Cable
---
The Terracotta Room, * Produce a range of chutneys using traditional Australian ingredients, Wickham Vineyard, Botley Road, Shedfield, Mr Chris Muir
---
Greenfield Pork Products, Martin and Dawn Martindale, Sunnycliff, Highbury Road, Anna Valley
---
Hill Farm Products, * Producers of farm pressed apple juice in 7 varieties, Droxford Road, Swanmore, Chris Mason
---
Beechcroft Lamb & Beef, Breechcroft, Crabwood, Sarum Road, Winchester, Rachel Waldron
---
Mapleleaf Watercress, 'Parrotts', Greywell Road, Mapledurwell, Basingstoke RG25 2LS, Alison Brown
---
Northdown Orchard, South Litchfield, Basingstoke RG25 3BP, Mike Fisher
---
Bourne Valley Pick Your Own, Breach Farm, St. Mary Bourne, Mr. Daniel Culley
---
Harroway Organic Gardens, *farm shop, Kingsclere Rd., Whitchurch, Steve Forster
---
Lyburn Farmhouse Cheesemakers, Hamptworth, Salisbury SP5 2DN, Mike or Judy Smales Lyburn
---
The Manydown Farm Shop, Scrapps Hill Farm, Worting, Basingstoke, Mr. Terry Tarrant
---
Waterside Apiaries, 61 Jones Lane, Hythe, Southampton, Mrs. Janice Roper
---
Winchfield Park Ostrich Farm, Winchfield Park, London Road, Hartley, Wintney, Kim Hull & Bernadette Hundacker
---
Wield Wood, Wield Wood Estate, Nr. Alresford, Christine Newens
---

Go from Farm Food Hampshire back to UK Farm Food