Farm Food in Merseyside for Farm Shops, Organic Produce, Farmers' Markets, Farm Gates Sales & PYO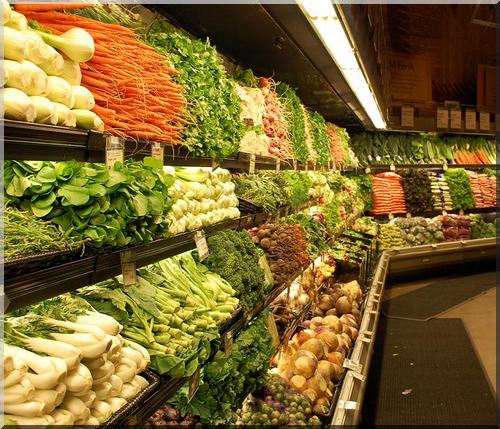 Advertise your farm food here for just £25.00 per annum! Your Merseyside farm shop could feature here, in place of the graphic above. Contact us for further details.

Welcome to Farm Food in Merseyside where you can get farm produce direct from the farm. Here you will be able to find your farmers' markets, farm gate sales, farm shops and pick your own. You can also find vegetable box schemes that usually contain organic fruit and vegetables. Support your local farmers, and pay less for your fresh produce.
Food today needs to be traceable. Where exactly is your food coming from when you buy it from your local supermarket in Merseyside? How many miles has it taken to get there, and is your local farmer being ignored whilst more expensive food is being flown in from abroad? More importantly to your health, what insecticides, pesticides and farming practices have been used on what you are about to buy?
The sad tragedy of it all is that we really don't know the answers to these questions. However, many farmers have decided to either go organic, or farm less intensively to give you fresh, healthy farm produce which you can purchase at either your local farm shops, farmers' markets, or food direct from a farm through their farm gate sales.
Take advantage of good, wholesome farm food, that hasn't been grown in a country that grows GM food, or from some developing country. Support your local Merseyside farmer, and look for your local farm shop close to you so that you can buy organic farm produce, and healthy fresh food for your babies, children and families.
---


Brooks David, Larkhill Farm, Wicks Lane, Liverpool,
---
Lund G & S A, Yew Tree Farm, Lower Rd, Liverpool,
---
Pope J & Sons, Bank Hall Farm, Bank Lane, Melling,
---
Sephton B D, Lydiate Hall Farm, Southport Rd, Lydiate,
---
Acorn Venture Urban Farm, Depot Road, Kirkby, Fiona Smith
---
Church View Farm Shop, Southport Road, Lydiate L31 4HJ, Jane Pope
---
Yew Tree Farm, Lower Road, Halewood,
---
Forster Organic Meats, Shoots Delph Farm, Birchley View, Moss Bank, St. Helens, Anne & Chris Foster
---
Church Farm Organics, Church Lane, Thurstaston, Wirral,
---
Vineyard Farm, Poulton Road, Bebington, Wirral,
---
Sandhill Strawberry Farm, Warrington Road, Rainhill, Prescot,
---
Merseyside Farm Produce Ltd., Dairy Farm, Dairy Farm Road, Rainford, St. Helens,
---
Farm Produce, 20 Cooks Road, Liverpool,
---
Hana Mobile Farm, 71 High Park Road, Southport,
N Fiddler, 43 New Lane, Crossens,
---
Church Farm Shop, Church Lane, Thurstaston,
---
McGreal Farm Shop, Leasowe Road, Wirral,
---
West End Farm Produce, Market Hall, Grange Precinct, Birkenhead,
---
J H Jones, Market Gardeners, Heath Lane, Childer Thornton,
---
Fir Tree Farm Shop, Pimbo Road, St. Helens, Alan & Edwina
---

Go from Farm Food Merseyside back to UK Farm Food

Return to Countryfarm Lifestyles