Farm Stores in Massachusetts for Fresh Farm Food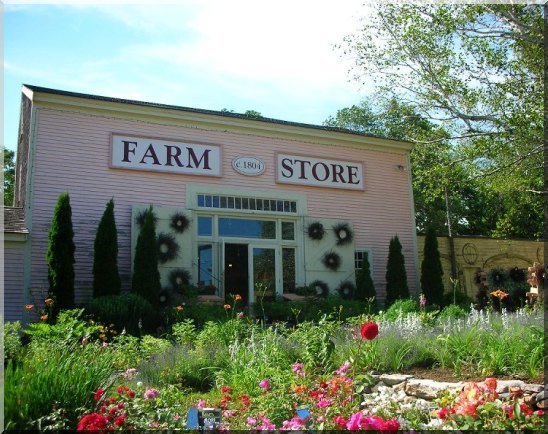 Farm Stores in Massachusetts brim with fresh fruit, vegetables and other farm foods waiting for you to visit, buy and try. Why shop at more expensive supermarkets and end up eating fruit that tastes spongy and like blotting paper all because it has travel a million miles to get to you? You could have bought superior fruit from your local farmer and paid half the price!
If you haven't visited a farm shop before, or you did in the past and weren't impressed it is time to visit with fresh eyes. They are becoming increasingly more popular with consumers who realize that when times are financially tough one has to shop more wisely, and that means staying away from pre-packaged supermarket produce and going for cheaper produce in farm food that tastes so much better. Often these farm shops are well stocked with bread, vegetables, fruit, eggs, dairy and meat products which then eliminate the need to go to the supermarket, as everything you need is under one roof. Some have cafes or gift shops attached to their farm stores and others have garden centers, mazes, petting zoos and other fun activities for the kids which make these trips fun days out for the family over a weekend.
So visit your local farm stores, support your local farmers and eat better. If you are thinking about taking a ranch vacation in Massachusetts, or somewhere else in the States, see our Ranch Vacations in Massachusetts or our USA Farms for other guest ranches offering ranch vacation rentals.
| | | | | |
| --- | --- | --- | --- | --- |
| Farm Shop | Category | Website | E-mail | Telephone |
| Old Nourse Farm Gourmet | Jams, Gifts & PYO | NA | NA | 508-366-2644 |
---
Go from Farm Stores in Massachusetts to USA Farms

Return to Countryfarm Lifestyles