English Country Cottages for Country Cottage Holidays - UK Holiday Cottages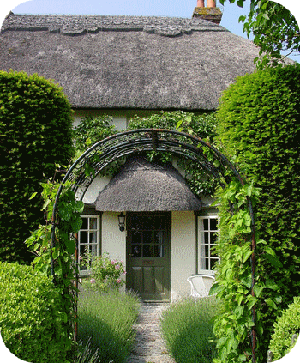 English Country Cottages for your Country Cottage Holidays
---
We offer cheap English country cottages for great country cottage holidays with our UK holiday cottages. Taking country cottage holidays and farm cottage holidays means not only saving money, but also having great family holidays at the same time!
There is something here to suit all budgets. Holiday cottages in the UK offer hearty breakfasts to start your day, or enjoy independence and space with a self-catering country cottage or farmhouse for your farm cottage holidays. Look through the links below to find your county and that special little pocket of rural paradise. Come and holiday on a farm in the UK and enjoy the country life!
Most of the farm accommodation is on working farms run by friendly families who offer warm hospitality and wholesome cooking. We are sure that your stay will be a pleasurable and memorable one. Come to the country and have a break where the children will have loads of space to explore in a safe environment, or come to the idyllic English countryside for a romantic tryst with just you, your partner and nature.
On each county page you will also find some travel information for you and your family of what to see and do in each UK county.
Come and explore your options; you will be spoilt for choice. Contact your host directly for availability and avoid paying agent's fees.
Have you thought about combining your UK farm holiday with a cooking or painting course? There are many farms throughout the UK who offer cooking tuition and accommodation on their farms. Visit our Farm Cookery Courses for more details. These are cookery courses that take place on farms and there are cookery schools here for the complete novice to the experienced, and some even offering diploma courses. And if you were thinking of a painting holiday, visit our farm art studios for your painting holiday.
If you have a farm in the UK that you would like to showcase visit our Farm Forum. You can upload a picture and brag a little. We don't mind!
There are other individual farming discussion boards to contribute to through this forum, as well as a Craft & Recipes Forum feel free to share your favorite recipes and also get some crafting ideas for various arts & crafts.
---
---
If you would like to advertise your farm in the UK for free because you need some help on the farm to pick those crops, or whatever, see our section on farming jobs worldwide. Or, if you want to advertise your farm produce, English country cottages or a farm service at a nominal rate, look at our section Advertise your Farm. Please feel free to contact our marketing department through our contacts page for any further enquiries.
---

Click on the links below to take you to the county of your choice to find your English Country Cottages:

UK HOLIDAY COTTAGES FOR COUNTRY COTTAGE HOLIDAYS:
BEDFORDSHIRE , BERKSHIRE , BUCKINGHAMSHIRE , CAMBRIDGESHIRE , CHESHIRE , CORNWALL , CUMBRIA , DERBYSHIRE , DEVON , DORSET , DURHAM , ESSEX , GLOUCESTERSHIRE , SHROPSHIRE , SOMERSET , SUFFOLK , WARWICKSHIRE ,



---
Go from English Country Cottages to UK Farms

Go to UK Farm Food
Return to Countryfarm Lifestyles