Submit Country Living Farm Photos of your Farms, Ranches, Homesteads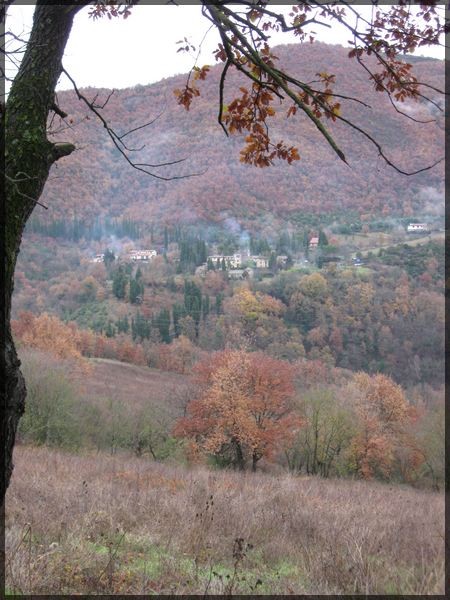 Send us your country living farm photos. Show us your farm and ranch photos, pictures of your homesteads, smallholdings, urban farms and farming pictures in general.
Well, I'll be the first to brag! This is the view from the top of our farm, looking across the valley of Vallebona, Tuscany.
Vallebona
means "
pretty valley
" in Italian, and it is beautiful, particularly in autumn, when this was taken. You can see just how many oak trees exist in the area, as it is their autumn foliage that you can see covering the hillsides. The hamlet on the hill opposite is
Gargiano
.
As you can see there isn't much going on in this field at the moment, but it is about to be cleared in, 2014 where we hope to plant 150 olive trees in March of the following year. We will also be planting 50 grape vines in the future.


Brunello
, a very good and famous Italian red wine made in regions not far from us, is made from the Sangiovese grapes, and it
is these that we hope to plant shortly. You can read more about our farm in A Tuscan Farmhouse
.
---
---
Come and brag about your farm and submit your country living farm photos with a description of where you live and what you do on your farm. 
We all like to brag, well don't you? Would you like to show off your farming pictures? Wouldn't you like to say,"That's my farm!"? Sure you would! And why not? If you don't no one else will! So come on in and be a farm peacock!
Show us your lovely farming and ranch photos, submit your farming pictures and tell us where your farm is located and what it is you farm. 
You don't have to be shy, if you own a farm, have a stall at a country market or farmers' market and you want to do some self-promoting, we don't mind at all. After all, this is the site that has the aim of helping local farmers get on the map. 
So please feel free to share. There is only one request. You can only submit one farm picture and it as to be less than 100 KB. Other than that, it is open season!
---
---
If you are still looking for lovely farm photos, have a look at this site; Farm and barn pictures for fantastic farm and country photos: enjoy present and past rural America pictures; old barns and tractors, farm animals pics.
Did you find this page helpful?
Sharing is a way of saying, "Thanks!"
Follow Us and Keep Up to Date
Don't miss out on our latest news and articles. Sign up for our free monthly e-zine!