Self-Sufficient Living and Small Scale Farming. Is it Possible?

An Overview for Self Sufficient Living
Self sufficient living means learning to grow your own, make your own, sell your own and bake your own, for homesteading, urban homesteading or mini farms. Self reliance is the way forward. There is no better time to do this, especially with the presence of climate change, food safety, and the gloom of economic and political uncertainty.
You don't want to be in a situation where you have the chance to take responsibility for your own destiny, but failed because you either didn't have the skills, or the inclination to make the change.
I am all for turning lawns into lunch. Don't think you need a farm or homestead to be able to grow a couple of rows of vegetables and have a few nut and fruit trees. You don't.
However, let's be realistic, it is almost impossible for people to be totally self-sufficient. You probably do not live in climate where you can grow your own rice, sugar, wheat, or even have the space. However, this shouldn't put you off to try and be as independent as much as possible. And if you re-adjust your current diet, you could be more self-sufficient that you thought possible.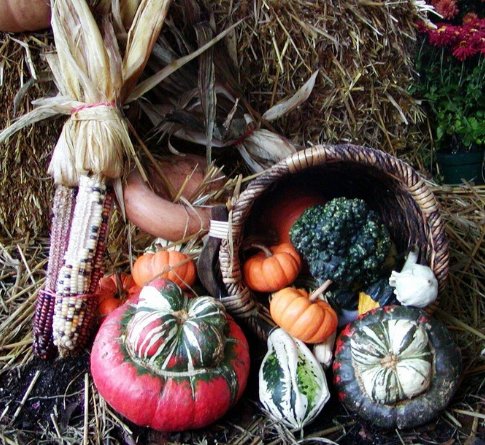 Do you Come from a Farming Background?
Being self sufficient means that you have to be prepared to kill and eat the livestock that you have raised. This was one of the main issues I had for a long time. I just couldn't do it! And then I realized how ridiculous the situation was, that I was feeding these wonderful animals but for very little purpose. Yes, my girls were laying good eggs, but they got to a time that they were no longer productive. The lambs were cute, but we needed to eat too!
If you don't come from a farming background, then you will have a very steep learning curve. You will need to go into your small scale farming venture with the realization that the animals that you raise should be treated with respect, given the best care possible while you have them in your care, and then killed humanely. I know I will be getting a lot of hate mail from PETA and the like, but I have a right to be self-sufficient, and if I eat meat, then this is an option that I am entitled to take.
Do you Have Suitable Land and Water to be Self Sufficient?
I wrote an article way back, on
buying country acreage
, and there I talk about the importance of knowing what you can do with your land from a legal perspective, from a practical perspective and where your interests lie.
If you are wanting to provide all your own food, then you need to know that you have enough land for what you want to do, you have the right kind of soil, the climate allows you an extended growing season, and there is enough water that flows all year round.
Do you have space for a dam or two, and will it always be full, even in times of low rainfall or drought?
Foods for Self-Sufficient Living
So think about your diet now, and how it will change if you grow your own food. Can you live with out the processed foods, the rubbish out there cloaked as "food" that is toxic to our systems and is the root of many of the current health problems around the globe. Hopefully, the answer is yes! Otherwise, you might as well place your money elsewhere.
The very basics for a healthy diet to fruitarians is fruit. To vegetarians, vegetables, fruit, milk, cheese, eggs and nuts are acceptable but not to all, depending on whether you are a vegan, a lacto-vegetarian, or a lacto-ovo vegetarian.
If you follow the Paleo diet then you would be eating a diet of meat, fruit, vegetables, you won't be interested in eating grains, dairy etc.
Hopefully, you can see that your level of self-sufficiency will be based on what food you already eat, and what food you are prepared to go without.
For instance, when I started beekeeping I stopped using sugar. I now use honey in everything. And I can tell you that I feel a hell of a lot better for it, and since coming off sugar no longer suffer from arthritis which I developed at the age of 50!
But you have to be realistic in your aim for self-sufficient living, as there will still be things that you will want/need to buy; spices, tea, coffee, seafood, tropical fruit, and perhaps milk and dairy products because you don't have sheep, goats, or a house cow to milk.
So How can you Provide your own Food and be as Self-Sufficient as Possible?
* Grow your own vegetables
* Grow your own fruit and nut trees
* Grow your own herbs for the kitchen and for herbal medicine
* Grow your own olive oil
* Grow your own wine
* Keep bees for honey
* Keep chickens for eggs and meat
* Keep either sheep, goats, or cows for milk, butter cheese, yogurt  and meat
* Keep sheep for their wool for spinning and weaving
* Keep a pig for pork and smoked meats
I do all the above, except for the pig, goats and cows and this is more than enough to keep us as self-sufficient as possible. 
Visit out Main Pages for more Information on Self-Sufficiency:
Sustainable Living is also very closely related to
Green Living
. And more and more people are wanting to learn more about living off the land and homesteading and how to leave behind a smaller
carbon footprint
. We are just custodians of this earth, and we have made quite a mess of things of late. We can all make a difference in our own way.
Self Sufficient Living with Organic Gardening, Homesteading and Living off the Land
It's time we stopped thinking of large open spaces as being a pre-requisite for self-sufficiency. We can be self-sufficient at home with
Backyard Gardening
and be self sufficient, on just a fifth of an acre.
Grow
heirlooms seeds
for that old-fashioned taste, and seed exchange with your friends and neighbors.
And can you eat flowers out of your garden? Yes, some flowers are edible. See our section on
Edible Flowers
for details.
Enjoy self-sufficient living even if you don't have the right soil, space, live in an apartment with a small patio or balcony. Learn all about Growing Vegetables in Containers

or Growing Herbs Indoors.
Liquid Fertilizer  - Suggestions on what to use for liquid fertilizers in your garden and how useful stinging nettles can be.
See a video on how to make homemade rain barrels within 5 minutes. There is also information about collecting rain water and rainwater barrels safely for your homestead needs.
In time to come we will also teach you about hayboxes and fireless cookers, how to bale hay, how to thatch, how to clean your own chimneys and how to tan hides.
These country skills and traditional skills are easy to master and are necessary for self sufficient living.
If you are looking for ways to be more self reliant see our page on 40 ways to self reliant living.
---
Self Sufficient Living and Farming with Livestock, Bees and Poultry
---
Self Sufficient Living in the Home and Homestead
Self-Sufficient Living in the Kitchen
Self sufficient living also means that you know where your food came from because you have grown it yourself. This also allows you to make perfect
homemade gifts
for friends and family.
Visit our
Country Recipes
for quick and easy instructions on
how to make bread
. Learn all about
curing ham
at home,
smoking meat, fish and poultry
and using
smokehouses
.
You know that no preservatives have gone into your bread, your
jam
,
pickles
and preserves, your
cider
, wine,
beer
, bottled fruit or tomatoes, because you made it yourself along with your own
home canning
,
preserving food
, or even
juicing vegetables
at home, and leading a healthy lifestyle.
Learn
how to roast coffee beans
using a popcorn popper as a coffee roaster.
When you have more fruit from the orchard than you know what to do with and you have run out of ideas for canning, jams, jellies, pickles, chutneys and freezing, why don't you think about Drying your Fruit. This can be done either in your oven or out in the sun with solar drying.
Thought about sprouting your own seeds? See our page Sprouting seeds in 6 easy steps
7 Easy Steps to Homemade Country Wines for self-sufficient living. See our page on How to Make Wine and wine making instructions, tips and recipes.
MORE SELF SUFFICIENT LIVING TOPICS IN OUR TRADITIONAL COUNTRY SKILLS SECTION:
Self Sufficient Living and Homemade Cosmetics
For those of you who want to make your own cosmetics see our page on Homemade Cosmetics. Not only do we give you step-by-step instructions, but we also give you a number of recipes to use.
Self Sufficient Living and Household Cleaning Tips
Find information on making homemade cleaners for your home, and the power of vinegar as a natural cleaner. For those of you who are looking for some helpful hints and household tips in both your kitchen and your household, look no further.
Self Sufficient Living for your Pets
And don't forget your pets! Make
Homemade Dog Food
and find homemade dog biscuit recipes.
---
Self Sufficient Living in Being Frugal
In times of economic uncertainty one needs to be as self-sufficient as one can to be able to save money. Thus for those who are interested in frugal living, this section will also be of interest to you.
Which brings me to my next burning issue. As well are rising fuel costs, how many of you are also shocked and dismayed about your rising electricity bills? Well, you are not alone, but that is small comfort when money is tight. However, you can reduce your electricity bills by as much as 80%, yes, that's right. And if you are wondering how, you can find the details here. Reduce your electricity bills! For more information on this topic and others related to green living see our section on Living Off-Grid.
---
Sustainable Living Resources
If you are looking for material to download on beekeeping, keeping chickens and poultry, building greenhouses or chicken coops, raising guinea fowl, country recipes, herbal remedies or hydroponic gardening, then you will be interested in exploring Self Sufficient Living.
Enjoy Simple Living gets to the heart of simple living. From voluntary simplicity and self sufficient living to home organization, money management tips, and more! Leave the chaos behind and live refreshingly natural.
Finally, if you are looking for more information on how to be self-sufficient, or just homesteading in general, then visit our Country Store Here you will not only find books and free magazines on these subjects, but you will also be able to find kits and supplies for farming, gardening, camping and outdoor living, children's farming games, clothing, cross stitch and quilting, patchwork, country decor, and country gourmet food.

---
Have a look at this video of an amazing family in suburban California who manage to be self-sufficient on one fifth of an acre!
---
BESTSELLERS FOR SELF SUFFICIENT LIVING
---
Would You Like To Be Part Of This Blog?
Become part of the Country Blog! Simply tell your favorite story, share a recipe, or some gardening tips by clicking on homesteading today! Your story becomes part of this blog (which shows the site's most recent pages) and a permanent part of www.countryfarm-lifestyles.com for others to read! And I'll tweet your Web page at my Twitter account, too!
So come on in, share your thoughts, tips and recipes and become part of the fun!
You can Add your Own Comments and Pages!
We have lots of pages where you can contribute to throughout this website. We love hearing from our readers, and hope you will be one of those we hear from too. Look around our homesteading website. If you have any comments or questions, please feel free to contact us.
Leave a Comment
Do you have anything that you would like to add after reading this page? We would love to hear your thoughts. If you can add additional information to what has been written here you will be adding value to the website! No need to have any special skills - just type and submit. We will do the rest!
Other Comments
Click below to see comments from other visitors to this page...

Don't miss out on our latest news and articles. Sign up for our free monthly e-zine!