Country Living: Cottage Style Decorating, Cottage Gardens, Decor Ideas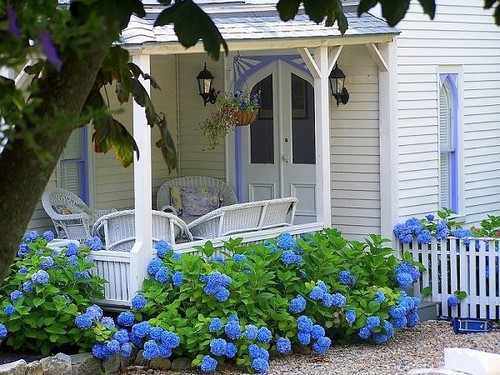 Country Living for home and gardens; cottage style decorating ideas and decor,
country decorating ideas
; cottage garden design, country craft ideas, recipes and
country style
decor
. 
You don't have to live in the country to have a country kitchen, own country style furniture or even participate in country life. You can have these right in the middle of the city or even in the suburbs. Let your imagination run wild in bringing the country into your homes with our articles.
We have articles on country decorating ideas; how to decorate on a budget, including
country kitchen ideas
, and decorating your homes and homesteads in the
country style
.
Not only do we have ideas for your homes, but we also have country living ideas for your garden, taking time out for
picnics
and camping and more information on those who are already homesteading and living the country dream.
Outdoor Living and Your Country Garden
Enjoy
outdoor country living
with our:
camping advice
camping recipes
useful camping food
campfire songs
camping list
recipes for great picnic food
ideas
foxes in your garden
Country Living ideas for Small Spaces
If you live in an apartment, why not -
grow vegetables in containers
, and go
container gardening
?
We also have advice on:
Country living also means animals in your garden. Sometimes, they are welcomed, and other times just a nuisance.
Feed the wild birds
and encourage
backyard birds
as they will eat your
garden pests
. We also have some bird house plans for your backyard birds.
For those nuisance rats,
make a homemade humane rat trap
- no blood, no tears.
Homesteading and Living the Country Dream - Your Country Home
For some of you who are thinking about taking the plunge into country living and looking for that special country home, this section is for you. Are you thinking about
buying country acreage
?
Or you may be thinking of getting in some
farm animals
, but don't know just where to find advice. Look no further.
Take time out with our
farming articles
and
farming stories
, our
DIY projects
and our
homesteading forum
.
Also see:
Country Living, Country Skills and Craft Ideas
Do enjoy
country crafts
and
country recipes
? You don't have to be homesteading to learn some
traditional country skills
.
Are you looking for some
new craft ideas
? Learn:
free quilting patterns
and designs for you to print off and use and some guidelines on
spinning yarn
from fleece to garment.
Come and join us on our
craft forum
!
We have so many pages here for you to look at that it will take you quite a while.
Take a Break!
And if our information is not enough, and you are looking for
country living books
for your home and garden visit our page on books that we recommend.
So pull up a chair, make yourself a cuppa, listen to some
country music
and read our
country living blog
on living the country life!
And when you are planning your vegetable gardens or where to plant those spring bulbs, or deciding on some new country home decor, visit our
country store
for all your country living needs!
Did you find this page helpful?
Sharing is a way of saying, "Thanks!"
Follow Us and Keep Up to Date
Buy Country Kitchen Furniture and Accessories
Click on each picture for more details and prices.
Finally, if you live in the city and have been dreaming about living some time in the country and experiencing true country life, why don't you book a farm cottage and take a
country cottage holiday
?
You can Add your Own Comments on Country Living!
We have lots of pages where you can contribute to throughout this homesteading website. We love hearing from our readers, and hope you will be one of those we hear from too. Look around our homesteading website. Feel free to comment on your own experiences or wishes for Country Living.Just use the form below, and we will do the rest.
Leave a Comment
Do you have anything that you would like to add after reading this page? We would love to hear your thoughts. If you can add additional information to what has been written here you will be adding value to the website! No need to have any special skills - just type and submit. We will do the rest!
Other Comments
Click below to see comments from other visitors to this page...

new amish related blog started 

I live in a Amish community in Lebanon,pa. I'm very close also to what's become the largest Amish community in the world "Lancaster county". please feel …
---
Don't miss out on our latest news and articles. Sign up for our free monthly e-zine!