Do it Yourself Home Improvement; Free Woodworking Plans and Videos
A range of do it yourself projects for your garden and homestead. Whether you are looking for something to build for your farm animals, the birds in your back garden or something on a grander scale like a straw bale house, we have instructions and free plans for you to construct all of these, and more.
Woodwork projects with free woodworking plans on building smokers, compost bins, beehives and bee keeping equipment, chicken coop plans, barns, bird houses, livestock buildings ... with all the dimensions and the material quantities that you will need for these DIY projects.
We have a number of do it yourself projects and we hope that you will also drop by and share some of your own with us. You can do this by using the submission form below.
Do it Yourself Projects for the Garden and Homestead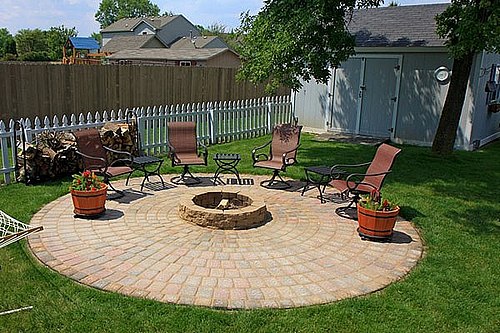 Do It Yourself Projects for Farm Animals
A chicken coop for a do-it-yourself project
Do It Yourself Projects for Homemade Beehives
Do It Yourself Projects and Homemade Toys for Kids
More DIY Resources
See our other website: http://www.all-homemade.com for more DIY projects and all things homemade!
If you are looking for woodworking projects to do from home? Perhaps to make some extra money? Here are some woodworking plans and woodworking projects to keep  you really busy with over 14, 000 woodworking plans with step-by-step instructions, photos and diagrams to make every project laughably easy.
A website that was recommended to me by a fellow member is I was very impressed with the
diy projects
site, and there are lots of projects for you do complete and all her plans are free.
---
Did you find this page helpful?
Sharing is a way of saying, "Thanks!"
Follow Us and Keep Up to Date
You can Add your Own Woodworking Plans for DIY Projects!
We have lots of pages where you can contribute to throughout this website. We love hearing from our readers, and hope you will be one of those we hear from too. Look around our homesteading website. Submit your our Do It Yourself Projects either finished or in plan form to this page. We would love to see them! Just upload your photos or submit your woodworking plans and type. We will do the rest!
---
Leave a Comment
Do you have anything that you would like to add after reading this page? We would love to hear your thoughts. If you can add additional information to what has been written here you will be adding value to the website! No need to have any special skills - just type and submit. We will do the rest!
Other Comments
Click below to see comments from other visitors to this page...

Tin Barrel Smokehouse Not rated yet
Surely you want to be your own master and make your own homemade sausages, but smoking them is the biggest problem. …
Don't miss out on our latest news and articles. Sign up for our free monthly e-zine!