Discount Scrapbook Supplies Store for all your Scrapbooking Needs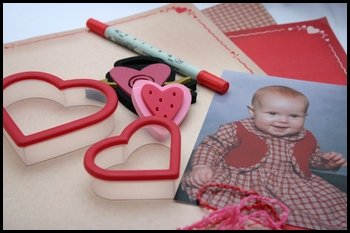 Find discount scrapbook supplies through our scrapbooking online store below. We offer high quality products that come with customer reviews, so that you can see exactly what others have bought and what they have thought.
In our discount scrapbook supplies store we offer 9X9 and 12x12 albums, scrapbooking paper and kits that cover a variety of subjects. You will find kits for that new baby, wedding, or to place your ancestors if you are into genealogy. If you have a loved one in the military, air force, marine corps etc. we also have some albums just for you. Or perhaps you want to preserve your holiday photos, your child's schooling, his time at cubs, scouts or eagle scouts you will also be able to find these too through our discount scrapbook supplies store. These are just some of the things you can find below.
If there was a particular product that you weren't able to find in our discount scrapbook supplies store, let us know through our Contact Us page, and we will see if we can source it for you. We are always here to please!
SCRAPBOOKING FOR BEGINNERS
For those of you who are new at scrapbooking, and would like to learn more about the craft, we have a special page for you called
scrapbooking for beginners
which explains certain terms and also shows you how to start your first project.
SHOW US YOUR PHOTOS!!!
We also have a section where you can show-off and brag about your latest scrapbooking project by submitting a photo of your work. Drop us a photo at our Scrapbooking page.
FREE CRAFT FORUM
Looking for a free craft forum? Visit our new craft forum and make a contribution about scrapbooking today! We look forward to meeting you.
---
Tell us why you like Scrapbooking
Well, you obviously love scrapbooking, or else you wouldn't be here. So what's all the fuss about? Come and tell us why you like scrapbooking.  All you need to do is type and submit. We will do the rest!
Leave a Comment
Do you have anything that you would like to add after reading this page? We would love to hear your thoughts. If you can add additional information to what has been written here you will be adding value to the website! No need to have any special skills - just type and submit. We will do the rest!
---
Don't miss out on our latest news and articles. Sign up for our free monthly e-zine!