Charming Aussie Blog
by Shirley Peters
(Australia)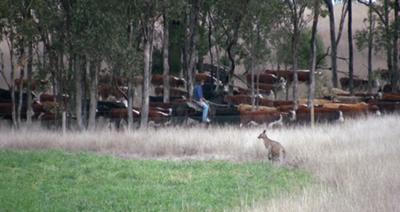 a herd of weeners that had been feeding on the stock route were quietly led past the front fence to a holding paddock up the road a bit.
http://carmeljames.com/myblog/

This is my (twin) sister's blog. Her name is Carmel James. She lives in a little artist's house in the middle of a large farm, in the mid-eastern area of Australia. She has wonderful stories to tell of her country life, and she adds new and interesting pictures nearly every day.

So I thought I'd share it with your great community.

Thank you

Shirley Peters
Join in and write your own page! It's easy to do. How? Simply click here to return to Leave a Comment.
Did you find this page helpful?
Sharing is a way of saying, "Thanks!"
Follow Us and Keep Up to Date
Go back to the Home Page