Coit Road Farmers Market
by Steve Bottorff
(East Cleveland, OH 44110)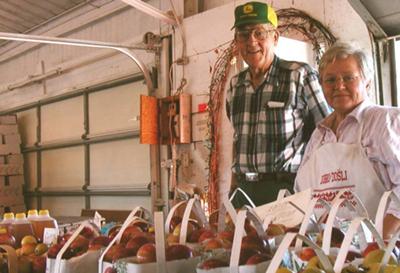 The Coit Road Farmers Market, aka the East Cleveland Farmers Market, is the oldest continuously operating farmers market in NE Ohio.

Begun in 1917, it has occupied the present property and building since 1932. While the market emphasizes local produce it operates on a Producer Plus(tm) model that encourages farmers to sell produce from their neighbors and brokers as long as it does not compete with fresh local produce.

In addition to the usual goals of supporting local farmers and organic produce, the market has the social goal of providing fresh produce and food education to residents of an inner city neighborhood not well served by conventional grocery stores.

The market is the home of the East Cleveland Community Gardens and has four garden plots where urban farmers raise produce for market. How local is that!?

Located at the corner of Coit and Woodworth Roads in East Cleveland, the market is only one block from the busy intersection of E. 152 and Noble Roads and less than a mile from the Five Point/Collinwood intersection.

The Coit Road Farmers Market is open all year Saturdays from 8:00 to 1:00 and also open from April through December on Wednesdays 8:00 to 1:00.
Join in and write your own page! It's easy to do. How? Simply click here to return to Farmers Market.
Did you find this page helpful?
Sharing is a way of saying, "Thanks!"
Follow Us and Keep Up to Date
Go back to the Home Page