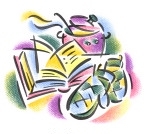 Share your best recipes for cooking; family meals, desserts,
baking recipes
etc. with our readers. Leave your cooking recipes for special occasions like Christmas, Easter, Thanksgiving or any other family favorite cooking recipe that you would like to offer.
We all want to find the good recipes for our cooking or baking that really work and taste good at the end of it. We hunt avidly for something special to cook either for every day meals or for a special occasion.
We hunt for best
chicken recipes
,
fish recipes
, beef recipes, lamb recipes and
pork recipes
. Where can I find the perfect fruit cake recipe for
Christmas and Thanksgiving
, or where is that quick and easy
dessert recipe
for this week's dinner party?
Are you all looking for those best recipes that people use every day? And yet .... we probably all have great recipes given to us by our mothers and grandmothers, sisters and friends that become our firm favorites that are tried and tested. We have
heirloom recipes
past down through the generations that only we know about. Isn't that sad? Don't these best recipes ever deserve further exposure so that they can be shared with others so that others can enjoy them too? Why don't you come on in and share a recipe today?
Don't let the best recipes you know gather dust, tucked away in some forgotten drawer. Come and share them!
And if you came to this site hoping to find great cooking recipes, you will find one, but in turn, for every recipe you take, how about leaving a recipe in its place? If you are in a hurry, we understand, but we hope that you will come back later and share your easy family recipes with your fellow cooks and bakers. Pay it forward, and let's have an active recipe swap to get those great family cooking recipes out there!
We have lots of pages where you can contribute to throughout this homesteading website. We love hearing from our readers, and hope you will be one of those we hear from too. Look around our homesteading website. If you have some favourite cooking recipes and family recipes of your own, please submit them. All you need to do is type and submit. We will do the rest!